Posted by Elena del Valle on October 16, 2008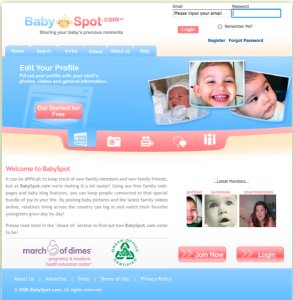 Babyspot homepage – click on image to enlarge
Photos: Babyspot.com
In November 2006, Miami partners James Rivera and Zameer Upadhya established Babyspot.com, a website for parents and their families. By September 2007, they had launched Babyspotlatino.com, a related project and social networking site for Latino parents and their families. The website debut was announced on Despierta America, a Spanish language morning show on Univision. Within 15 minutes of the airing of the show, 100 families joined the site. The website now has 300 members and 5,000 visitors per month.
"Debuting on the leading Spanish language morning talk show as we are about to launch this new site is simply amazing. Our main goal is to provide an intimate, culturally relevant networking environment that allows for Latino parents and their families to safely connect on various levels with their family members and friends who are experiencing the same joys as they are,"said Upadhya, chief executive officer, BabySpotLatino.com.
Zameer Upadhya, CEO and co-founder, Babyspot
"NacerSano.org , the March of Dimes' Latino arm, is going to provide Babyspot Latino with rich educational material on pregnancy and baby health issues designed to help keep families and their children happy, healthy and safe."
---
Discover from a new mom market expert how to reach Latino moms by listening to
"Marketing to New Hispanic Moms – a case study" audio recording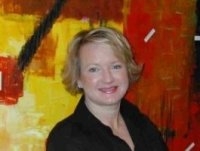 Presenter Cynthia Nelson, COO, Todobebe
Find out about
• New Latina mom market
• Baby demographics including market size, profile
• New moms' language preferences
• Latino baby market trends
• Factors influencing Hispanic baby market
• Location of new Hispanic moms' market
• Issues affecting new Latino moms
• Todobebe strategies
Click for information on "Marketing to New Hispanic Moms – a case study"
---
In making their business decisions they relied on research that indicates Hispanics surveyed were more likely (69 percent) than non Hispanics (42 percent) to watch, read or listen to online content. The Forrester survey led researchers to conclude that social media strategy can be an important tool for marketers trying to reach Latinos online.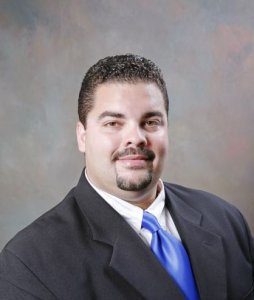 James Rivera, COO and co-founder, Babyspot
"The Latino families that are members on BabySpotLatino are having a great time with our site! They love to customize and really dress up their babies profile. Oh, and just like my wife they love to share their profiles, videos, photos with their family and friends on a safe and secure spot on the web. I am so happy to  offer families all over the world a place 'a spot' they can feel comfortable with. This is what BabySpotlatino.com offers," said Rivera, chief operating officer and co-founder, Babyspot.
Babyspot Latino offers Latino parents and their families a free, "safe and secure" forum to celebrate the joys of becoming and being parents, grandparents, aunts and uncles. They can also network and share educational information, advice and their experiences with loved ones near and far. On the website, parents and their relatives can share their profiles privately or publicly, upload pictures and videos, blog and chat live.
Prior to BabySpot.com, Upadhya was founder and chief executive officer of AMR Consulting Services (AMR). AMR provided services for small businesses and leadership development for professionals and students. Prior to building AMR, he was an auditor with BDO Seidman, LLP where he handled financial audits. Upadhya began his career  as a financial analyst at the Johnson & Johnson Financial Leadership Development Program.
Before starting BabySpot.com Rivera was chief executive officer of South Dade Wireless, Inc. for three and a half years. He helped grow the company from two retail outlets and $300,000 in revenue to six retail outlets and $6 million in revenue. He began his career as an auditor with PricewaterhouseCoopers, LLP in Miami. Rivera earned a Masters in Business Administration degree from Nova Southeastern University.