Posted by Elena del Valle on October 9, 2008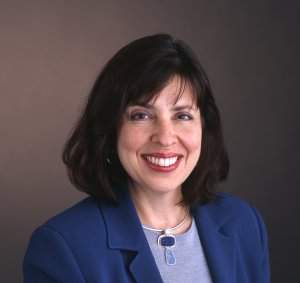 Sarita Brown, president and founder, Excelencia in
Education
Photo: Excelencia in Education
Department of Education statistics from 2007 indicate that Hispanics are one third as likely as whites and about half as likely as blacks to earn a bachelor's degree. For some people it seems evident education needs to become a priority among Latinos. To further this goal Excelencia in Education representatives decided to highlight educational institutions their representatives believe set the standard for excellence in education.
A 2008 Department of Education update indicates 12 percent of Hispanics have completed a college degree compared to 19.5 percent for blacks and 35.5 percent for whites. Hispanics are still about one-third as likely as whites but now less than half (40 percent as likely) as blacks to complete a bachelor's degree.
As part of a national initiative to identify and honor programs and departments boosting Latino college enrollment, performance and graduation, the 2008 Excelencia in Education Selection Committee identified institutions of higher education in California, Arizona, and Texas as examples of excellence. Excelencia  in Education representatives announced the winning programs during a recent event in Houston, Texas.
---
Find out what multicultural kids across America think
Listen to Michele Valdovinos, SVP, Phoenix Multicultural in
"Marketing to Multicultural Kids" audio recording

Michele Valdovinos gives a presentation and participates in an extended Q&A discussion about multicultural children based on a Phoenix Multicultural and Nickelodeon study of 1,300 multicultural children in 16 United States markets.
Find out about
• The Phoenix Multicultural Kids Study
• Relationship between children and their context
• Issues relating to family, technology and media, diversity, buying power, relationships in household, self perception, values, acculturation, cultural heritage, frequency of media activity, income and spending, brand preferences, the American Dream
• How many billions of dollars buying power multicultural kids children have
• Children's spending attitudes, habits by ethnicity
• How much money a year Hispanic kids have available to spend
• Types of products Hispanic kids buy
Click here for information on "Marketing to Multicultural Kids" audio recording
---
The 2008 Examples of Excelencia are: Bilingual Nursing Fellows Program at South Mountain Community College in Phoenix, Arizona; Bachelor of Architecture Program at Woodbury University in Burbank, California; and Intellectual Entrepreneurship Pre-Graduate School Internship Program in the Division of Diversity and Community Engagement at the University of Texas at Austin, Texas.
"These programs are true examples of excellence and will provide a model for others to follow," said Sarita Brown, president and founder of Excelencia in Education. "They equip students with the skills they need to  succeed in an increasingly demanding workplace and offer institutions and policymakers powerful ideas and strategies to tap this generation of Latino college-going students."
In making their selection the committee members looked for programs and departments with a record of achievement in graduating Latino students; leadership with demonstrated commitment to accelerating Latino student achievement by measuring progress and implementing practices and policies to achieve the goal; strong networks with other stakeholders, including schools and colleges, clinics, other community-based organizations, practitioners, and professionals; professional staff focused on addressing the needs of Latino and other students; and services and programs that integrate Latino culture and enhance Latino students navigation between their homes, community, schools and their professions.
At the associate level, the Bilingual Nursing Fellows Program (BNFP) at South Mountain Community College developed a curriculum and system of support services to guide students through the nursing program with the ability to practice in English and Spanish. BNFP uses a cohort model for its classes, closely monitors student progress, and coaches students in areas that need improvement. Latinos comprise 97 percent of the participating students and 90 percent of graduates work in hospitals whose patients are majority Latino.
---
Hispanic Marketing and Public Relations Understanding and Targeting America's Largest Minority book

"A must resource for practitioners/professionals expecting to reach US Hispanics; also valuable for college programs in marketing, public relations and communications. Highly recommended."
Choice magazine
Click here for information on the Hispanic Marketing & Public Relations books
---
At the baccalaureate level, the Bachelor of Architecture Program at Woodbury University provides a globally oriented academic experience for its students,  more than 40 percent of whom are Latino. The program integrates international study programs in Europe, Asia and Latin America. One of the program's main focuses is embracing the cultural and academic diversity of its students. First-year retention rates for Latinos in the program surpass the university average by almost 5 percent, and 90 percent of Latino students graduate within five years.
The Intellectual Entrepreneurship  Pre-Graduate School Internship Program at University of Texas at Austin offers undergraduate students an internship experience designed to encourage graduate study and career development to complement their personal interests and commitments to community. The program aims to increase diversity in graduate education by bringing underrepresented  minorities and first-generation college students into the graduate school pipeline. Since 2003, the program has seen a dramatic increase in interns.  Latino students make up the largest group of interns in the program, more than half of whom subsequently enroll in graduate school.
A new study from Sallie Mae and Gallup shows that Hispanic college students and  parents believe in the value of a higher education. For example, 86 percent of Hispanic student respondents to the study strongly believe that college is an investment in  their future, and 54 percent of parents strongly agreed with the same statement. At the same time, there are indications that many Hispanic families are not planning adequately for college prior to the end of high school.
More than two-thirds of Hispanic parents did not receive any financial aid while their child was in K-12 and more than half (56 percent) of the young adults who were not attending college indicated that they had not received any financial aid information in K-12, according to a report from the Tomás Rivera Policy Institute and The Sallie Mae Fund.
"Sallie Mae congratulates these outstanding institutions for their leadership in developing innovative programs that engage the talents of this country's fastest-growing population group," said Maria Frias, senior vice president of Sallie Mae's south region. Sallie Mae was the signature sponsor of the 2008 Examples of Excelencia. "Through sponsorship of this Excelencia in Education initiative and other programs, Sallie Mae is committed to ensuring Latino students can achieve their dreams of a higher education."
Sallie Mae's philanthropic arm, The Sallie Mae Fund, sponsors the "First in My Family Scholarship Program" in partnership with the Hispanic College Fund. Last school year, through scholarships ranging from $500 to $5,000, the program helped more than 150 Hispanic-American students, the first in their families to attend college and continue their education.
The 2008 selection committee members were: Estela Lopez, senior fellow, Excelencia in Education and chair of the Selection Committee; Margarita Benitez, director of Higher Education, Education Trust; Sarita Brown, president, Excelencia in Education; Jacqueline King, assistant vice president, Center for Policy Analysis, American Council on Education; Mark Lopez, associate director, Pew Hispanic Center; Stella A. Perez, vice president, Operations & Technology Programs, League for Innovation in the Community College; Bruce Vandal, director, Postsecondary  Education and Workforce Development Institute, Education Commission of the States; and Arturo Vargas, executive director, National Association of Latino Elected and Appointed Officials (NALEO) Educational Fund.
Excelencia in Education is a Washington, D.C.-based nonprofit that administers the initiative and works to accelerate higher educational success for Latino students.
---
"Best in Class Hispanic Strategies" audio recording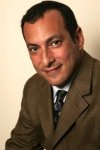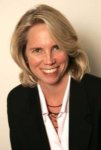 Presenters Carlos Santiago and Derene Allen
Find out what makes 25 percent of the top 500 Hispanic market advertisers out perform the remaining companies

Discover what questions to ask, steps to take to be a Best in Class company
Click here for more about "Best in Class Hispanic Strategies" audio recording
---