Posted by Elena del Valle on October 7, 2008
Luis Martinez, CEO, Punto Rojo Sports Marketing Group
 Photo: Punto Rojo Sports Marketing Group
Punto Rojo Sports Marketing Group, a Hispanic market agency, and the Arsenal Football Club (Arsenal F.C.), an English professional soccer club, recently partnered to explore brand opportunities for the team within the United States Hispanic market.
As part of the agreement, the companies will target Hispanic soccer fans with an experiential tour and museum launching in Los Angeles and other markets. A 24 foot custom built vehicle filled with memorabilia is expected to tour Southern California in 2009 and New York, Chicago, Florida and Texas the following year. It will have  glass walls and a lighted display and be manned by bilingual staff.
"Reaching out to the Hispanic market is an important step for the global branding of Arsenal," said Angus Kinnear, head of marketing for Arsenal FC. "As the point of entry for Arsenal in the U.S., it will be a key component to the success of the Arsenal Experience in the U.S."
---
"Best in Class Hispanic Strategies" audio recording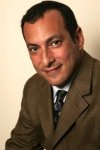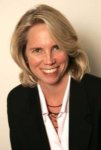 Presenters Carlos Santiago and Derene Allen
Find out what makes 25 percent of the top 500 Hispanic market advertisers out perform the remaining companies

Discover what questions to ask, steps to take to be a Best in Class company
Click here for more about "Best in Class Hispanic Strategies" audio recording
---
There are also plans to organize as many as 40 retail events at a 20 foot mobile enclosed pop up temperature controlled dome. To reach young fans and families marketers envision a Youth Academy with a health and fitness theme. Former Arsenal FC players and coaches and local community coaches will staff academy activities. Organizers hope to reach 1.5 million Latino soccer fans with these programs.
According to a Punto Rojo spokesperson, although radio is being considered the promotional buy will likely be almost entirely television. Punto Rojo is negotiating on behalf of Arsenal with two major satellite TV companies for the broadcast rights.
Promotional materials mention three of the team players as having a Latino connection.  They are: Mexican Carlos Vela, an Arsenal striker; as well as Spaniards Cesc Fabregas, a Midfielder, and Manuel Alumnia, a goalkeeper. To enhance their efforts and reach Latinos online the companies are planning an Arsenal website to capture new Latino fans. Participants who attend the tour will be invited to register on-site as a way to track attendance and a measure of acquisitions to the mobile experience.
"U.S. Hispanic sports fans are eager to experience soccer at a global level," said Luis Martinez, president of the Punto Rojo Sports Marketing Group. "The Hispanic market has no borders when it comes to its economic and marketing potential, and Arsenal F.C. is creating a strategic opportunity to access these consumers."
The Punto Rojo Sports Marketing Group is a division of Punto Rojo Communications, an independent Hispanic marketing and advertising consultancy in Los Angeles and London. The Punto Rojo Sports Marketing Group is affiliated with The Sports Consultancy, an independently owned full service sports marketing agency based in London.
The Arsenal Football Club is a Premier League soccer team based in Holloway, North London. Since its founding in 1886, it has won thirteen First Division and Premier League titles and ten FA Cups, and holds the record for the longest uninterrupted period in the English top flight.
Arsenal FC is one of the most financially successful soccer clubs in English soccer and was valued at over £600 million in 2008. It is owned by domestic and international shareholders including its board of directors who own almost 60 percent of the team.
---
Reach Hispanics online today with
"Marketing to Hispanics Online" audio recording
Identifying and characterizing the booming Hispanic online market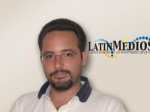 Joel Bary, Alex Carvallo and Matias Perel
Find out about
• The 16 million Latino online users
• Latino online users by gender
• What they do online
• Their language preferences
• How to reach Hispanic urban youth online
• What affects their online behavior
• What influences their purchases
Click here for information about "Marketing to Hispanics Online"
---