Posted by Elena del Valle on October 6, 2008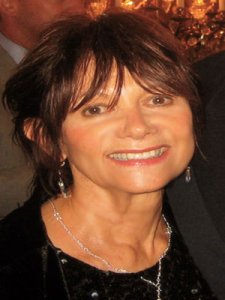 Gail Mills, author, Quinceañera Connection
Photo: Gail Mills
A podcast interview with Gail Mills, author of Quinceañera Connection: Your Dream Celebration On A Budget, is available in the Podcast Section of Hispanic Marketing & Public Relations, HispanicMPR.com. During the podcast, Gail discusses her book with Elena del Valle, host of the HispanicMPR.com podcast.
In her career Gail has built a multimillion dollar inventory reorder business, and worked as a life coach, business consultant, web business owner and author. Seven years ago she offered life-coaching and consulting services for injured workers in the California Worker's Compensation Program. At that time, 70 percent of her clients were from the Latino Community. Many shared their heart-felt stories of hardships and their desire to make sure their children had a better opportunity in life than they had had.
---
Click here to buy Quinceanera Connection
---
Relying on their positive feedback for inspiration she wrote Quinceañera Connection, her first book. Later she launched a companion website to offer additional products for Latino teenage girls, their family and friends.Gail is a graduate of Harvard Business School-OPM program where she focused on entrepreneurial operations.
She attended New York City College and University of California at Los Angeles. She was the founder and chief executive officer of a multi-state inventory management reorder company for over 15 years with offices in Los Angeles, California and Seattle, Washington. She built the business from zero to $25 million in volume.
Gail has served on the non-profit boards of Harvard Business School Alumni Association of Southern California, Harvard Business School Alumni Association Board of Directors, Singing Earth Foundation and the Organization of Bilingual Rehabilitation Associates.
To listen to the interview, scroll down until you see "Podcast" on the right hand side, then select "HMPR Gail Mills," click on the play button below or download the MP3 file to your iPod or MP3 player to listen on the go, in your car or at home. To download it, click on the arrow of the recording you wish to copy and save it to disk. The podcast will remain listed in the October 2008 section of the podcast archive.

---
Click here to visit the Quinceañera website
---