Posted by Elena del Valle on September 26, 2008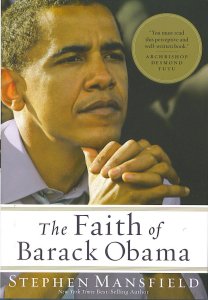 The Faith of Barack Obama and La Fe de Barack Obama book covers
Photos: Grupo Nelson
Some believe the faith of presidential candidate Barack Obama is the fuel of all he has achieved and the source of the greatest challenges in his pursuit of the presidency. Considered by many the "rock star" politician, "the face of the Democratic Party's future," or the "skinny kid with the funny name" he has ascended to the summit of American politics at a relatively young age.
Tennessee resident and author Stephen Mansfield dedicated his time and energy to researching the democrat's beliefs. Promising "a fair minded and objective examination of the candidate's faith" he released the title in English and Spanish this year, The Faith of Barack Obama (Thomas Nelson Publishers, $19.99) and La Fe de Barack Obama (Grupo Nelson, $17.99). In the acknowledgments he thanks the Obama campaign staff for fielding questions and interview requests.
In the book, Mansfield examines the role of religion in the life of Obama believing that understanding the presidential candidate's faith will go a long way toward understanding the Illinois senator's impressive leap into the national spotlight that may eventually lead to the White House.
The hardcover books share the same cover design and almost the same number of pages, 164 pages in the English language edition and 169 pages in the Spanish language version. There are also 10 pages of black and white photographs of Obama and his family in the middle.
The book was translated into Spanish by Grupo Nivel Uno. The English language book is divided into an introduction and six chapters: To Walk Between Worlds; My House, Too; Faith Fit for the Age; The Altars of State; Four Faces of Faith; and A Time to Heal.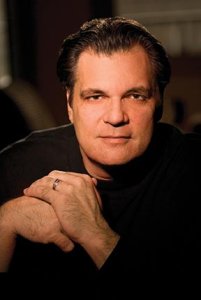 Author Stephen Mansfield 
Mansfield is The New York Times bestselling author of The Faith of George W. Bush, The Faith of the American Soldier, Then Darkness Fled: The Liberating Wisdom of Booker T. Washington, and Never Give In: The Extraordinary Character of Winston Churchill. He founded The Mansfield Group, a research and communications firm, and Chartwell Literary Group, which creates and manages literary projects. Another of his titles, The Faith of George Bush was also translated into Spanish, La Fe de George Bush.
---
 Click here to buy The Faith of Barack Obama
and
Click here to buy La Fe de Barack Obama
---
"Happy for No Reason" audio recording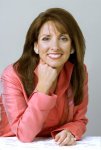 Presenter Marci Shimoff, author, Happy for No Reason
What: An audio presentation by Marci Shimoff and Q&A with Marci Shimoff and HispanicMPR.com audio program host Elena del Valle about finding happiness.
Available exclusively on HispanicMPR.com!
More information on "Happy for No Reason" audio recording with Marci Shimoff
---