Posted by Elena del Valle on September 24, 2008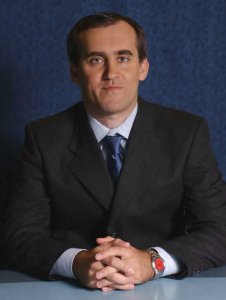 Constantino Voulgaris, executive vice president, GolTV
Photo: GolTV
In early September, GolTV premiered two new 30-minute TV series, Football's Hidden Story and Soccer Cam. Since the network has two channels, in English and Spanish, the programs will air in both languages.
Soccer Cam airs at 8 p.m. EDT and Football's Hidden Story at 8:30 p.m. EDT in on North America. Soccer Cam combines user-generated video of soccer highlights and outtakes for comic family entertainment.
Football's Hidden Story is described as an inspirational 26-episode documentary-style program designed to capture extraordinary stories from around the world of people whose lives have been positively impacted by soccer. The producers selected stories about helping sufferers of schizophrenia rehabilitate in Italy, taking orphans off the streets and getting them into schools and onto soccer fields in Nepal, and other true stories of lives they believe were changed and inspired by soccer.
---
Target Latinos effectively by anticipating changes in the market with
"Hispanic Projections with 2007-08 update" audio recording

Presenter Roger Selbert, Ph.D.
Find out
About Latino buying power growth in the future
How Latino market growth compares with other markets in the U.S.
What drives the rise of Latino economic clout
Who should target the Latino market
What is the size of the Hispanic affluent market
If the luxury Latino market is growing
Stay ahead of your competition with "Hispanic Projections"
---
"Football's Hidden Story proves that anyone, anywhere can participate in the game of soccer, and it's a sport that can change lives both on and off the field," said Constantino Voulgaris, executive vice president of Programming and New Business Development at GolTV.
Soccer Cam also features the abilities of the everyday soccer star with hometown highlights, fancy footwork and of course the occasional blooper. This offers a chance to our audience to star on GolTV, and we've had an overwhelming response with thousands of video submissions."
Soccer Cam is a multi-platform program with web promotion for viewers to upload clips online.  Additionally, both programs will be included in GolTV marketing materials and programming information.
GolTV's primary viewer audience is made up of adults 18-49. Founded in 2003 GolTV is a bilingual United States soccer network and a channel conceived by professional athletes. The network offers 8,000 hours of soccer action each year.
---
Make Latinos loyal to your brand
Listen to Author Isabel Valdes in
"Hispanics Customers for Life" audio recording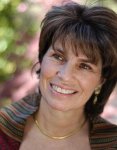 Isabel Valdes gives a presentation and participates in an extended Q&A discussion about
• Immigrants adaptation to their new country, culture
• Latino cultural values and their role
• Case studies, insights on Latinos as long term customers
• Acculturation
• Latinos and how they adapt to their host country
• Adaptation, assimilation
• Difference between assimilation and acculturation
Click here for information on Hispanic Customers for Life audio recording
---