Posted by Elena del Valle on September 23, 2008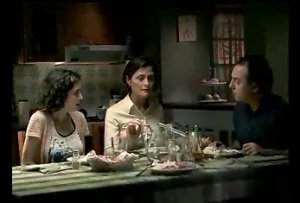 Scenes from "Shame," a Pine-Sol television ad in Spanish
Photos, video: Dieste
Pine-Sol, with the help of Dallas ad agency Dieste, began airing a Spanish language television commercial in October 2007 that recently won the agency national recognition. Scroll down to see the ad in Spanish.
The 30-second ad features a frisky young couple at the family dinner table. The young lady plays footsies under the table during the meal. Her activities are discovered when the young man gets up and dirty footprints can be seen all over the front of this pants revealing to everyone's horror that the floors are dirty.
The ad required two months to produce and was completed September 2007. It aired nationally on Univision and Telemundo.
---
"Best in Class Hispanic Strategies" audio recording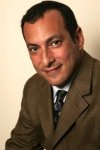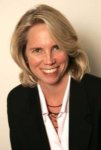 Presenters Carlos Santiago and Derene Allen
Find out what makes 25 percent of the top 500 Hispanic market advertisers out perform the remaining companies

Discover what questions to ask, steps to take to be a Best in Class company
Click here for more about "Best in Class Hispanic Strategies" audio recording
---
Dieste received an award for the ad at this year's Creativity Awards, an international advertising and graphic design competition. The 38th Annual Creativity Awards received a record 2,800 entries from 44 countries. The competition showcases work from around the globe.
"Dieste had a very strong showing with six trophies secured this year, which compares very well against U.S. and Latin American agencies that entered the competition," said Kathleen Ritchie, spokesperson of Creativity Awards.
Aldo Quevedo, president, Dieste
"This year the creative work from the agency has received great recognition and we are proud of having strong showings, including the most awarded Hispanic agency at El Sol in San Sebastian, and a Short List recognition in Cannes," said Aldo Quevedo, president of Dieste.
Dieste is a Hispanic advertising and marketing agency that offers integrated communications and business solutions, including strategic planning, advertising, direct-response marketing, experiential and promotional capabilities, media planning and buying capabilities, digital media and public relations services.
---
Make Latinos loyal to your brand
Listen to Author Isabel Valdes in
"Hispanics Customers for Life" audio recording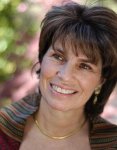 Isabel Valdes gives a presentation and participates in an extended Q&A discussion about
• Immigrants adaptation to their new country, culture
• Latino cultural values and their role
• Case studies, insights on Latinos as long term customers
• Acculturation
• Latinos and how they adapt to their host country
• Adaptation, assimilation
• Difference between assimilation and acculturation
Click here for information on Hispanic Customers for Life audio recording
---