Posted by Elena del Valle on September 22, 2008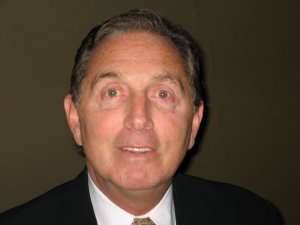 Dennis Spring, president, Spring Associates, Inc.
Photo: Spring Associates, Inc.
A podcast interview with Dennis Spring, president, Spring Associates is available in the Podcast Section of Hispanic Marketing & Public Relations, HispanicMPR.com. During the podcast, Dennis discusses the state of public relations employment and salaries and the 2008 Official Public Relations Salary & Bonus Report with Elena del Valle, host of the HispanicMPR.com podcast.
Dennis began his business career at what was then the largest public relations marketing and service organization of its kind in the world with offices in eight United States cities and London. The company served over 2,000 corporate public relations departments and firms. He was promoted during his tenure and rose to become vice president of Marketing and Client Relations.
He founded Spring Executive Search, Inc. in 1980. Ten years later he changed the name of the firm to Spring Associates, Inc. In addition to executive search services, the company also handles communications audits, mergers and acquisitions, client/agency reviews and public relations agency selection searches.
Dennis has served on the management boards of the New York chapters of the International Association of Business Communicators (IABC), The Publicity Club, and the International Committee of the Public Relations Society of America (PRSA).
His articles have appeared in PR News, Public Relations Journal, PR Services Magazine, PR Business and PR Week. Dennis is a combat veteran who served 12 months with the 1st Cavalry Airmobile, from 1967-1968 in the Republic of Vietnam. His decorations include a Purple Heart and Bronze Stars for valor and service. After the military, Dennis returned to Brooklyn College where he graduated with a Bachelor of Arts degree in literature. He and his wife Penny reside in Manhattan.
To listen to the interview, scroll down until you see "Podcast" on the right hand side, then select "HMPR Dennis Spring," click on the play button below or download the MP3 file to your iPod or MP3 player to listen on the go, in your car or at home. To download it, click on the arrow of the recording you wish to copy and save to disk. The podcast will remain listed in the September 2008 section of the podcast archive.

---
"Moving Beyond Traditional Media Measurement: measuring conversations and social media" audio recording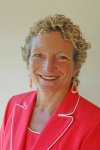 Presenter Katie Delahaye Paine, founder, KDPaine & Partners
Find out about
Issues affecting online public relationships today
Testing relationships as part of a survey
Measuring ethnic group relationships
Measuring foreign language communications in a similar ways to English
Biggest challenges measuring conversations and social media
Measuring online relationships with little or no money
Click here for information on "Moving Beyond Traditional Media Measurement"
---