Posted by Elena del Valle on September 18, 2008
 Payless ShoeSource Trinity necklace
Photos: Payless ShoeSource
To celebrate Hispanic Heritage Month, Payless ShoeSource is launching the Payless Inspiring Possibilities scholarship program to raise funds for the Hispanic Scholarship Fund (HSF). Beginning September 2008, 650 Payless stores nationwide and the company website began offering a limited edition Trilogy necklace.  The black corded necklace with three hoops and inspirational words in English and Spanish: Believe/Creer, Dream/Soñar, and Inspire/Inspirar, sells for $4.
Close up of Payless Trinity necklace
As part of the project, Payless will donate 100 percent of the net profits from the necklace sales to the HSF, making a minimum donation of $35,000. Company representatives expect to distribute a minimum of a dozen $2,500 scholarships as a result of the new initiative.
"Youth and education are critical to the future of our nation," said LuAnn Via, president and chief executive officer of Payless.  "Our efforts in September are focused on supporting Hispanic youth with our Payless Inspiring Possibilities program. The unique, limited-edition Trilogy necklace is available for only $4, a price point accessible to so many.  Together, we are truly celebrating Hispanic Heritage Month and benefiting young Hispanics with strong opportunities for higher education and to help them achieve their goals and make their dreams come true."
---
Find out what multicultural kids across America think
Listen to Michele Valdovinos, SVP, Phoenix Multicultural in
"Marketing to Multicultural Kids" audio recording

Michele Valdovinos gives a presentation and participates in an extended Q&A discussion about multicultural children based on a Phoenix Multicultural and Nickelodeon study of 1,300 multicultural children in 16 United States markets.
Find out about
• The Phoenix Multicultural Kids Study
• Relationship between children and their context
• Issues relating to family, technology and media, diversity, buying power, relationships in household, self perception, values, acculturation, cultural heritage, frequency of media activity, income and spending, brand preferences, the American Dream
• How many billions of dollars buying power multicultural kids children have
• Children's spending attitudes, habits by ethnicity
• How much money a year Hispanic kids have available to spend
• Types of products Hispanic kids buy
Click here for information on "Marketing to Multicultural Kids" audio recording
---
"We are pleased that Payless has taken a leadership role in providing resources and opportunities to support our future leaders," said Gary Jimenez, regional vice president of the Hispanic Scholarship Fund.
Spanish language necklace – click on image to enlarge
"HSF provides the Hispanic community with more college scholarships than any other organization," said Gaby Alban, Hispanic spokesperson for Payless.  "We at Payless are proud and honored to partner with the HSF in supporting their mission to double the rate of U.S. Hispanics earning college degrees."
Payless ShoeSource, Inc., a unit of Collective Brands, Inc., is one of the largest specialty family footwear retailers in the United States. As of the end of first quarter 2008, the company operated more than 4,500 stores.  Since 2004, Payless has established formal programs to support important causes by selling on-trend items and making them accessible with affordable price points at the same time donating 100 percent of the net profits from the sales of the item to the cause.
Founded in 1975 as a not-for-profit, the HSF is a Latino scholarship organization. During the 2007-2008 academic year, HSF awarded almost 4,100 scholarships exceeding $26.7 million.
---
"Moving Beyond Traditional Media Measurement: measuring conversations and social media" audio recording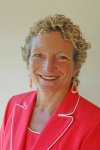 Presenter Katie Delahaye Paine, founder, KDPaine & Partners
Find out about
Issues affecting online public relationships today
Testing relationships as part of a survey
Measuring ethnic group relationships
Measuring foreign language communications in a similar ways to English
Biggest challenges measuring conversations and social media
Measuring online relationships with little or no money
Click here for information on "Moving Beyond Traditional Media Measurement"
---