Posted by Elena del Valle on September 9, 2008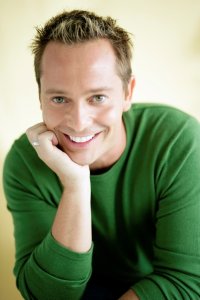 Martín Llorens, host, Hola Martín
Photo: Univision Radio
Hoping to tap the large Spanish dominant Latino market segment that listens to AM radio RadioCadena, earlier this year Univision's national AM radio network, launched Hola Martín, a daily program. Although the program began airing June 2008 the announcement was only made recently. The hour long call in format program, hosted by Martín Llorens, features celebrity guests, experts and musical content. Kmart, the main sponsor of the show which airs Monday through Friday, is featured prominently.
"Hola Martín speaks directly to the needs and concerns of our demographic, young Hispanics who tune in to be both entertained and educated about topics not addressed on other Spanish-language talk radio programs," said Gary Stone, president and chief operating officer, Univision Radio.
As part of a sponsorship package, the program will include Kmart brand spots and vignettes as well as two integrated segments that will highlight brands and products available at the national retailer.
Since the program launch celebrity guests have included Camilo Cruz, author, La Vaca; Sammy, a beauty industry entrepreneur; Karla Martinez, host on Despierta America and author of El Poder de la Sonrisa, and Maggie Jimenez, host of Que Sabor.
---
"Happy for No Reason" audio recording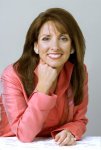 Presenter Marci Shimoff, author, Happy for No Reason
What: An audio presentation by Marci Shimoff and Q&A with Marci Shimoff and HispanicMPR.com audio program host Elena del Valle about finding happiness.
Available exclusively on HispanicMPR.com!
More information on "Happy for No Reason" audio recording with Marci Shimoff
---
"RadioCadena's Hola Martín offers marketers a powerful outlet for reaching Hispanics on-air, on-site and online," said David Lawenda, president, advertising sales & marketing, Univision Communications Inc.Regular segments on the program include: Estilo (Style) about fashion and makeup trends as well as fashion and grooming dos and don'ts for men and women and practical tips to teach people how to dress for their body types; Salud (Healthy Habits) offering a healthy lifestyle tip-of-the-day; ¿Cómo lo Hacen? (How Do They Do It?) featuring interviews with Hispanic celebrities and experts on personal style and happiness; and Tarea (Homework) offering listeners tasks to try at home.
Llorens, fashion and image adviser on Despierta America (Wake Up America), Univision's national morning show, is touted as a fashion and beauty expert with more than 14 years of experience. Originally from a small town in Spain, he came to the United States after completing his graduate degree in advertising and public relations at the Universidad Complutense de Madrid. A Miami resident, he is developing his first book, Discover Your Style: Learn How to Dress for Your Body Type, scheduled for publication early in 2009.
Univision Communications Inc. operations include Univision Network, TeleFutura Network, Galavisión, Univision Radio, and Univision Online. Univision Communications has television network operations in Miami and television and radio stations and sales offices in major cities throughout the United States.
---
"Beyond the 30 Second Spot" audio recording
Listen to a 105-minute discussion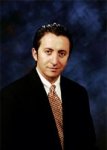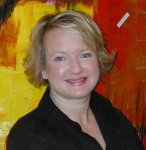 Panelists Ivan Cevallos, Hunter Heller, Kitty Kolding and Cynthia Nelson
Our panel of national experts discuss
• Challenges of measuring the impact of the 30-second ad spot
• Innovative tools are useful to reach Latinos
• Changes in marketing to Hispanics
• On which market segment are the changes most relevant
• Effects of technology and time shift on consumer behavior
• Role of multi-screens
• Getting started
• Tips for marketing professionals
Click here for information on Beyond the 30 Second Spot
---