Posted by Elena del Valle on August 19, 2008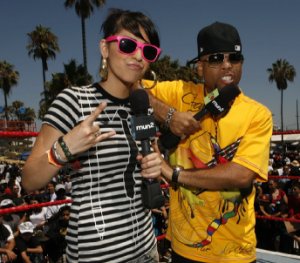 Mun2 hosts Crash and Frankie Needles
Photos: Mun2
It seems Latino youth enjoy wrestling. WWE Raw! 15th Anniversary Special, a mun2 program, was viewed by more than a quarter million people aged between 12 and 34. It was the most watched program in the history of the network.
Additionally, according to a spokesperson for the network, the show made mun2 the most watched Hispanic cable network in that time period. Its WWE RawQuinceanera Special was among the top five most watched properties on mun2 in the first quarter of 2008.
World Wrestling Entertainment's Smackdown! averaged more than one million Hispanic viewers each week during early 2008, placing it among Nielsen's top ten most popular English-language shows with Latinos. WWE Raw! is one of the most watched shows on mun2 and USA networks.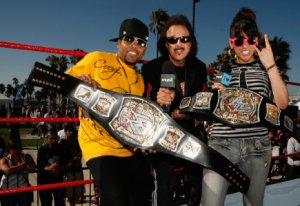 Frankie Needles, WWE Manager Jimmy Hart and Crash
To take advantage of this interest, on August 21 at 8 p.m. ET mun2 will air Vivo, a one-hour music variety show featuring entertainment with live music performances and celebrity guests. The program will include an exclusive at the World Wrestling Entertainment's Second Annual Summerfest event in Venice Beach, California.
There will also be performances by the Prima J, a Mexican-American pop musical duo integrated by cousins Janelle Martinez and Jessica Martinez, and Omar Cruz, a Los Angeles-based rapper.
Prima J at the WWE Summerfest event in Venice Beach California
To help promote the upcoming program the WWE wrestling some performers made a special guest appearance at the Telemundo and mun2 partnership concert event Descarga on August 3, 2008 at Universal CityWalk.
During the upcoming program, mun2 hosts Frankie Needles and Crash will share with fans exclusive coverage of the second annual WWE Summerfest. The one-hour special will feature interviews with the wresting entertainment industry celebrities Carlito, Chavo, Divas Candice and Lena, and WWE Manager Jimmy Hart.
Launched in 2001, mun2 offers bilingual programming for young U.S. Latinos. The multi-platform youth entertainment network is available nationwide to 17 million viewers on cable and television. The network is part of Telemundo Cable Networks, a division of NBC Universal TV Networks Distribution.
---
"Moving Beyond Traditional Media Measurement: measuring conversations and social media" audio recording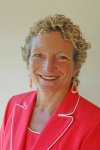 Presenter Katie Delahaye Paine, founder, KDPaine & Partners
Find out about
Issues affecting online public relationships today
Testing relationships as part of a survey
Measuring ethnic group relationships
Measuring foreign language communications in a similar ways to English
Biggest challenges measuring conversations and social media
Measuring online relationships with little or no money
Click here for information on "Moving Beyond Traditional Media Measurement"
---