Posted by Elena del Valle on August 12, 2008
Diego and Tuga
Photo, video: Nick Jr.
Nickelodeon will premier Diego's Moonlight Rescue, a 60-minute movie for bilingual preschool children, on Monday, August 18 at 8 pm ET. The new Go, Diego, Go! Primetime TV Movie with a catchy tune and fast rhythm will be simulcast on Noggin at 8 pm ET. Go, Diego, Go! is the work of creator and executive producer by Chris Gifford and Valerie Walsh Valdes, the team behind the popular show Dora the Explorer. Scroll down to watch a short preview excerpt from the movie.
"Nick Jr. viewers have helped Diego rescue all kinds of animals from red-eyed tree frogs to pygmy marmosets and spectacled bears," said Brown Johnson, president, Animation, Nickelodeon/MTVN Kids and Family Group. "This next adventure takes our action hero with a heart to a new level as he sets out to save Luna, the moon. Preschoolers will have an amazing time exploring underwater cities and outsmarting orca whales, while learning about the ocean and its inhabitants."
The story begins on a moon filled night. Diego, Alicia and Tuga, the leather back sea turtle, are gathered at the beach under the full moon for story time. Diego shares a fantastic tale about his adventures with Tuga and Luna the moon to help the hatching baby sea turtles find their way into the ocean. When a comet accidentally bumps Luna, she breaks into four pieces which fall from the sky into the sea. Luna must be put back together because the baby sea turtles need moonlight to find their way into the water. Diego and Tuga navigate through ocean gardens and a jellyfish cove to recover Luna's missing pieces before the baby sea turtle eggs hatch.
Nick Jr. will roll out content from Diego's Moonlight Rescue across the following platforms in August. Monday, August 11, 2008 Nick Jr. Video, Nick Jr.'s broadband video service available on Nickjr.com, will begin streaming a two-minute film preview and song clips as well as themed episodes from Go, Diego, Go!
That same day, a two-minute preview from Diego's Moonlight Rescue, plus additional themed clips from Go, Diego, Go! episodes will be available on wireless carriers. Beginning Monday, August 18, Video On Demand will feature Diego's Moonlight Rescue in its entirety, shorts and song clips from the episode and additional Go, Diego, Go! shows on Time Warner Cable, Comcast, Charter, Cablevision, Verizon FiOS and Cox. Seasons one and two, as well as some episodes from season three of Go, Diego, Go!, will be available for purchase on iTunes.
---
Discover from a new mom market expert how to reach Latino moms by listening to
"Marketing to New Hispanic Moms – a case study" audio recording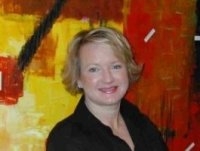 Presenter Cynthia Nelson, COO, Todobebe
Find out about
• New Latina mom market
• Baby demographics including market size, profile
• New moms' language preferences
• Latino baby market trends
• Factors influencing Hispanic baby market
• Location of new Hispanic moms' market
• Issues affecting new Latino moms
• Todobebe strategies
Click for information on "Marketing to New Hispanic Moms – a case study"
---
As part of the film promotion Nick Jr.'s website will feature an interactive game and activities to complement the premiere of the film. Beginning Friday, August 8, NickJr.com will feature the Diego's Underwater Adventure game. The NickJr.com will also feature underwater-themed printables, crafts, and activities.I
In each episode, Diego (Jake T. Austin) receives a call for help at his Animal Rescue Center in the rain forest. With help from his friends, high-tech gadgets and viewers at home, Diego identifies and locates the animal in trouble and the adventure begins. Diego is joined by his 11-year-old sister Alicia (Serena Kerrigan), a computer whiz who is also bilingual and easily switches between speaking English and Spanish. Baby Jaguar is the animal closest to Diego's heart.
Other characters include Click (Rosie Perez), a high-tech camera with a knack for locating lost animals; Rescue Pack, a messenger bag that transforms into any form of transportation that Diego needs, like a boat, snowboard or parasail; and the Bobo Brothers, a mischievous pair of spider monkeys. Diego's cousin Dora also makes guest appearances in the series.
Nick Jr. is a specially designed programming block airing on Nickelodeon weekdays from 9 a.m. to 2 p.m. (ET/PT) for preschoolers ages 2-5. Nickelodeon, celebrating 29 years on the air, offers television programming and production in the United States and internationally as well as consumer products, online, recreation, books, magazines and feature films. Nickelodeon's U.S. television network is seen in more than 96 million households.
---
Find out what multicultural kids across America think
Listen to Michele Valdovinos, SVP, Phoenix Multicultural in
"Marketing to Multicultural Kids" audio recording

Michele Valdovinos gives a presentation and participates in an extended Q&A discussion about multicultural children based on a Phoenix Multicultural and Nickelodeon study of 1,300 multicultural children in 16 United States markets.
Find out about
• The Phoenix Multicultural Kids Study
• Relationship between children and their context
• Issues relating to family, technology and media, diversity, buying power, relationships in household, self perception, values, acculturation, cultural heritage, frequency of media activity, income and spending, brand preferences, the American Dream
• How many billions of dollars buying power multicultural kids children have
• Children's spending attitudes, habits by ethnicity
• How much money a year Hispanic kids have available to spend
• Types of products Hispanic kids buy
Click here for information on "Marketing to Multicultural Kids" audio recording
---