Posted by Elena del Valle on July 29, 2008
Coca-Cola's Full Throttle Blue Demon energy drink
Photo: The Coca-Cola Company
Hispanics represent 27 percent of the total energy drink volume consumed in the United States. In late 2006, recognizing a desirable market when they saw it, marketers at The Coca-Cola Company decided to target blue collar Latino men 20 to 30 years of age with a new energy drink. For inspiration they relied on the Blue Demon, a Mexican luchador (wrestler) and movie star. In almost two years, Full Throttle Blue Demon, has nearly doubled in volume from the company executives' original projections.
According to company representatives, Full Throttle Blue Demon has become the key growth product for the Full Throttle product line. In addition, Blue Demon has helped the Full Throttle trademark create a connection with young Hispanic men, a segment the company considers a key target audience.
Full Throttle Blue Demon is available in stores nationwide in Blue Agave flavor in 16 and 24-ounce cans. It contains caffeine, ginseng extract, Taurine, Guarana extract and B vitamins.
---
"Best in Class Hispanic Strategies" audio recording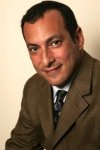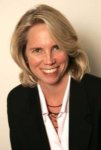 Presenters Carlos Santiago and Derene Allen
Find out what makes 25 percent of the top 500 Hispanic market advertisers out perform the remaining companies

Discover what questions to ask, steps to take to be a Best in Class company
Click here for more about "Best in Class Hispanic Strategies" audio recording
---
In order to connect with Latino consumers it's important to make specialty products readily in Hispanic oriented retail stores, according to Reinaldo Padua, assistant vice president of Hispanic Marketing, Coca-Cola North America, who discussed the company's marketing strategies by phone.
It's also important for the message to connect with the target audience and to understand that the reality of United States Hispanics is different from other market segments in the country.Since the launch of Full Throttle Blue Demon Coca-Cola marketers have promoted the drink via a national Spanish and English-language advertising campaign, in-store sampling and merchandising, public relations programs and a mobile promotional tour.
Full Throttle Coffee
Coca-Cola recently announced another product in the Full Throttle line, Full Throttle Coffee, a coffee and energy blend. The new beverage, which may appeal to the same demographic as the Blue demon, will first become available in the U.S. Pacific Northwest and Southeast regions before rolling out nationally in August 2008.
Executives hope to make further inroads among young men seeking an energy boost with the new energy coffee drink. The beverage is made with 100 percent premium Colombian Arabica coffee and the Full Throttle energy and vitamin blend. It will be available in 15-ounce aluminum cans.
"Guys are increasingly looking for great-tasting beverage options that will give them the extra 'kick' they need to conquer their day," said Rafael Acevedo, senior brand manager, Energy Drinks, Coca-Cola North America. "Full Throttle Coffee combines the smooth, rich taste of coffee with the intensity that you can only get from a Full Throttle Energy Drink."
Full Throttle Blue Demon and Full Throttle Coffee are part of the Full Throttle line which combines tropical citrus flavor in an energy drink. According to the company website, Coca-Cola produces 450 brands and 2,800 beverages. Consumers drink 1.5 billion servings of its products per day.
---
Make your ads resonate with Hispanics
Listen to C&R's Research Director Liria Barbosa in
"Hispanics' Perspective on Advertising" audio recording

Liria Barbosa gives a presentation and participates in an extended Q&A discussion about
• Type of ads Latinos prefer
• Latino top media choices
• Percent of Latinos who tried products because of ads
• Percent of Latinos who purchased products because of ads
• What makes an ad "Hispanic"
• If ad language is important for bicultural Latinos
• What to keep in mind when targeting bicultural Latinos with ads
Click here for information on Hispanic Perspectives on Advertising
---