Posted by Elena del Valle on July 23, 2008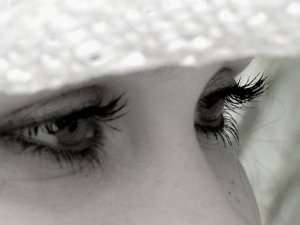 Photos: Public Domain Pictures/Anna Cervova, Braille Institute, RL Public Relations
According to a Greenfield Online/Mintel April 2008 report, ethnicity affects the type of glasses survey respondents wear. Of those surveyed half of whites, blacks and Hispanics use bifocals while most Asians use regular glasses. These findings can be explained in part by the higher average age of whites and blacks.
It is also related to differences in household income: According to the U.S. Census Bureau, the average household income for Asians is $64,000 but only $48,000 for the average United States citizen. The higher income makes other vision correction options available and more likely for Asians like contacts and vision correction surgery.
The Mintel study also indicates more black and Hispanic consumers use colored or tinted contacts compared to other ethnic groups. These individuals are more likely to take advantage of colored contacts as a fashion accessory offering them hazel, blue or green eye colors. At the same time, Asian and Hispanics respondents expressed greater interest in corrective surgery.
---
"Segmentation by Level of Acculturation" audio recording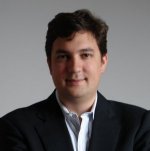 Presenter Miguel Gomez Winebrenner
Discusses
Assimilation versus acculturation
Factors that affect Latino acculturation
How to know if someone is acculturated
Number of years necessary for acculturation
Effects of immigration debate on acculturation
Three main ways of segmenting Latinos
Click here for details about "Segmentation by Level of Acculturation"
---
As Latinos age the rate of vision loss among adults over 40 increases. Many vision loss diseases prevalent among Hispanics, like glaucoma and diabetic retinopathy, can lead to blindness if left untreated. At the same time 41 percent of Hispanics in Los Angeles have very little knowledge about vision health or vision-loss diseases, according to a Survey of Public Knowledge, Attitudes, and Practices (KAP) Related to Eye Health and Disease conducted by the National Eye Institute in 2002.
Looking at the number of individuals in the communities it serves, the Braille Institute, a California non profit organization, realized it was necessary to focus closely on under served groups who need assistance and may not be aware it's available. The organization has plans to reach out to Spanish speaking elderly Latinos in the Los Angeles metro area to draw their attention to issues of eye health care and vision loss prevention. To accomplish this goal the organization hired an independent agency, RL Public Relations (RLPR).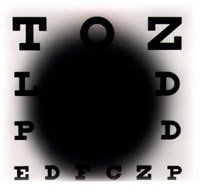 How someone with an eye illness might see an eye chart
"El Poder Sin Ver is a program Braille Institute created to specifically target the need for low vision services in the Latino community. We are planning a monumental community outreach effort to spread the word about our free services, all of which help people learn how to live a fulfilling life, even if their vision isn't as good as it used to be," said Courtney Goines, media relations manager, Braille Institute of America, Inc.
Difficulties with communication, lack of insurance, low income and cultural differences in health behaviors make the Hispanic population especially vulnerable to poor access to vision care. With the help of RLPR the institute hopes to increase awareness about the high incidence of vision loss among Hispanics in the Southern California community, and educating Hispanic elders about ways they can prevent and treat eye disease.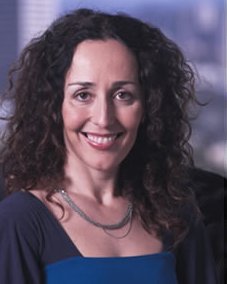 Roxana Lissa, CEO and founder, RL Public Relations
"We believe in spearheading public relations campaigns for socially-responsible organizations, especially if the good intention is geared towards the Hispanic community," said Roxana Lissa, chief executive officer and founder of RLPR
The Braille Institute campaign will target Spanish-dominant Latino seniors (the group most affected by vision loss) in Los Angeles as well as those who influence their decisions, adult children, relatives and health care providers. The account will be led by Yanka Burgos, vice president out of the company's Los Angeles office.
The agency plans to conduct a media outreach initiative focusing on outlets that reach Hispanic seniors in Los Angeles and those who influence them. As part of the campaign's grassroots efforts agency representatives plan to reach out to community based organizations to promote Braille Institute services and provide information about eye health care in Spanish.
Braille Institute services are free and many of their counselors are already bilingual; some classes are provided in English and Spanish. The mission of the Braille Institute is to eliminate blindness and severe sight loss as a barrier to a fulfilling life.
Founded in the United Kingdom 35 years ago, Mintel is a supplier of consumer, media and market research. The company, with offices in Chicago, London, Belfast, Sydney and Shanghai, has been studying the United States Hispanic market since 2003.
---
Hispanic Marketing and Public Relations Understanding and Targeting America's Largest Minority book

"A must resource for practitioners/professionals expecting to reach US Hispanics; also valuable for college programs in marketing, public relations and communications. Highly recommended."
Choice magazine
Click here for information on the Hispanic Marketing & Public Relations books
---