Posted by Elena del Valle on July 22, 2008
MasterCard released a Spanish language wrestler ad
Photos, video: MasterCard
MasterCard executives hope to entice cash oriented Spanish speaking Latino wrestling fans to the benefits of credit card use with Luchador, a humorous multi-platform ad campaign scheduled to air on Univision, Telemundo and Telefutura in 11 markets with large Hispanic populations. Scroll down to watch the MasterCard Luchador ad.
The Spanish language ad campaign began July 2008 with a 30-second Priceless television execution of Luchador (Spanish for fighter). In late July, the company plans to place the ads on the radio and online. Radio stations where the ad will run include KSCA FM 101.9 in Los Angeles; WCAA FM 105.9 in New York; WAMR FM 107.5 in Miami, Florida; KSOL FM 98.9 in San Francisco; WOJO FM 105.1 in Chicago; KLTN FM 102.9 in Houston; KROM FM 92.9 FM in San Antonio; and KESS FM 107.9 FM in Dallas.
Online it will appear on Univision, Batanga and AOL Latino. A revamped website and grassroots events in selected markets were launched in conjunction with the campaign.
---
"Best in Class Hispanic Strategies" audio recording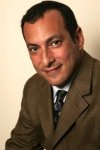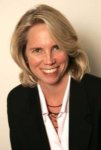 Presenters Carlos Santiago and Derene Allen
Find out what makes 25 percent of the top 500 Hispanic market advertisers out perform the remaining companies

Discover what questions to ask, steps to take to be a Best in Class company
Click here for more about "Best in Class Hispanic Strategies" audio recording
---
Luchador follows a Mexican Lucha Libre wrestler as he undergoes beauty treatments to keep his style current and pays with a MasterCard. Luchador ads will run in Phoenix, Arizona; Los Angeles, Sacramento and San Francisco, California; Chicago, Illinois; Miami, Florida; New York, New York; and Dallas, Harlingen, Houston, and San Antonio, Texas.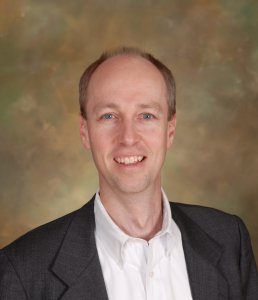 Chris Jogis, vice president, US Brand Development, MasterCard Worldwide
"Hispanics comprise the fastest growing population in the U.S. and as a brand it is important for us to develop a genuine connection with them," said Chris Jogis, vice president, US Brand Development, MasterCard Worldwide. "According to MasterCard research, 75 percent of Hispanics say that cash is their preferred method of payment. We would like to provide Hispanics with information on the benefits of credit and debit MasterCard for their everyday purchases, from convenience and earning rewards to building credit scores and record keeping."
The creative development of the MasterCard Priceless campaign was handled by Joyce King Thomas, executive vice president and chief creative officer; Tim Dillingham, senior vice president and creative director; Mark Gonzalez, creative director; and Greg Lotus, senior vice president and executive producer of McCann Erickson in New York. The TV spot was produced in California by Supply & Demand production house.
The MasterCard mission is "to create more advanced methods of payment that fuel economic connections and drive real business value."
---
Make your ads resonate with Hispanics
Listen to C&R's Research Director Liria Barbosa in
"Hispanics' Perspective on Advertising" audio recording

Liria Barbosa gives a presentation and participates in an extended Q&A discussion about
• Type of ads Latinos prefer
• Latino top media choices
• Percent of Latinos who tried products because of ads
• Percent of Latinos who purchased products because of ads
• What makes an ad "Hispanic"
• If ad language is important for bicultural Latinos
• What to keep in mind when targeting bicultural Latinos with ads
Click here for information on Hispanic Perspectives on Advertising
---