Posted by Elena del Valle on July 16, 2008
Carlos Calero, host, "Como en Casa"
Photos: LAETV
Latinamerican Ethnic TV (LAETV) recently launched a new a live televised magazine show, "Como en Casa" hosted by Carlos Calero, a Colombian journalist. The Spanish language program began broadcasting in April 2008 on Saturdays and Sundays on TV Colombia, RCN Nuestra Tele's international signal distributed via satellite through DishLATINO and several cable operators.
The program will air from 8 pm to 12:30 am (Colombian time) on the weekends and be available in the United States, Mexico, El Salvador, Costa Rica, Panama, Honduras, Guatemala, Curaçao, Ecuador, Venezuela, the Dominican Republic, Aruba, Puerto Rico, Spain, New Zealand and Australia.
---
Make your ads resonate with Hispanics
Listen to C&R's Research Director Liria Barbosa in
"Hispanics' Perspective on Advertising" audio recording

Liria Barbosa gives a presentation and participates in an extended Q&A discussion about
• Type of ads Latinos prefer
• Latino top media choices
• Percent of Latinos who tried products because of ads
• Percent of Latinos who purchased products because of ads
• What makes an ad "Hispanic"
• If ad language is important for bicultural Latinos
• What to keep in mind when targeting bicultural Latinos with ads
Click here for information on Hispanic Perspectives on Advertising
---
Kurt Pflucker, president, LAETV
"We're proud to be the sole U.S. representative of TV Colombia, RCN Nuestra Tele's international signal which brings this innovative concept to Hispanics. The program will not only help its viewers remain connected to their roots and culture, but will provide advertisers a different space which will allow them to be more direct in their messaging and to capture the attention and loyalty of its audience," said Kurt Pflucker, president of LAETV.
"Como en Casa" is divided into three parts. The first part of the program includes live: "The Theme of the Day," "The Musical Scene," "Gossip Invited Guests," "The Cultural Scene," "Health" and "The Invited Product." During the last section, broadcast on Sundays only, the host will promote a Latin American product.
"We are pleased with the benefits acquired by the commercial participation on the program 'Como en Casa,' achieving an increase in clients at an international level and equally an increase in telephone calls from several countries and states throughout the U.S. Additionally when Carlos Calero used one of our models, the reaction from the public since then has been excellent," said Carlos Osorio of Cocoa Jeans, an advertiser.
The second part of "Como en Casa" will provide an overview of some Latin American newspapers. During this segment, viewers will be able to virtually chat with the program staff, become a correspondent and share information online. Segment participants will also be offered the opportunity to purchase classified ads, recommend a page on the Internet and participate in a virtual pageant and travel album.
The third part of "Como en Casa" includes prerecorded segments on national and international gossip, legal advice for immigrants, investment projects, cooking, nostalgia, destinations, behind the scenes and Latin American inventions.
Latinamerican Ethnic TV is a United States Hispanic cable and satellite television sales rep firm that has exclusive agreements with 14 Latin-American television networks in the United States market.
---
"Best in Class Hispanic Strategies" audio recording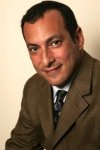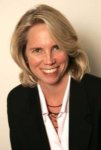 Presenters Carlos Santiago and Derene Allen
Find out what makes 25 percent of the top 500 Hispanic market advertisers out perform the remaining companies

Discover what questions to ask, steps to take to be a Best in Class company
Click here for more about "Best in Class Hispanic Strategies" audio recording
---