Posted by Elena del Valle on July 15, 2008
Cathy Baron Tamraz, president and CEO, Business Wire
Photos: Business Wire, impreMedia
Last week, Business Wire launched LatinoWire, a multi-channel service targeting United States Latinos in English and Spanish. Business Wire executives hope an exclusive distribution relationship with impreMedia, a major player in the market, announced at the same time will boost the service.
Business Wire representatives estimate tens of thousands of individuals and 1,200 media across the country, including 30 impreMedia online and print outlets, will receive their LatinoWire press release materials.
"LatinoWire is reaching the publications and media that the market relies on," said Tom Becktold, senior vice president, Marketing at Business Wire. "We know that there is a large amount of interest because of past distribution through third parties. We think this is going to be extremely well received, especially with impreMedia."
---
"Best in Class Hispanic Strategies" audio recording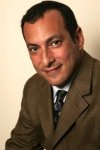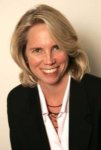 Presenters Carlos Santiago and Derene Allen
Find out what makes 25 percent of the top 500 Hispanic market advertisers out perform the remaining companies

Discover what questions to ask, steps to take to be a Best in Class company
Click here for more about "Best in Class Hispanic Strategies" audio recording
---
Arturo Duran, chief executive officer, impreMedia Digital
"We are extremely pleased to partner with Business Wire and to bring Business Wire's LatinoWire content to our online readers on an exclusive basis," said Arturo Duran, chief executive officer of impreMedia Digital. "Through our unique partnership, impre.com users will have the ability to receive news directly from the companies making announcements, all with one convenient click. We believe that this is a significant benefit for those who come to impre.com for the latest in business and financial news affecting the Hispanic community."
Although Business Wire staff have blanketed as many Spanish language publications as possible, the majority of the reach of the new service will be to English language publications. The idea, said Becktold by phone from California, is to reach consumers of English and Spanish language media. In Los Angeles, for example, LatinoWire reaches the Los Angeles Times in English and La Opinion in Spanish.
Business Wire has received much positive feedback in relation to LatinoWire. From a resources perspective the company's interest is evidenced by the assignment of a dedicated team to the new service launch. Not all Business Wire services receive that kind of support. Four full-time staff will work on LatinoWire and between eight and ten staff will dedicate part of their time to the new Latino oriented service.
---
"Moving Beyond Traditional Media Measurement: measuring conversations and social media" audio recording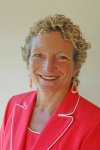 Presenter Katie Delahaye Paine, founder, KDPaine & Partners
Find out about
Issues affecting online public relationships today
Testing relationships as part of a survey
Measuring ethnic group relationships
Measuring foreign language communications in a similar ways to English
Biggest challenges measuring conversations and social media
Measuring online relationships with little or no money
Click here for information on "Moving Beyond Traditional Media Measurement"
---
"ImpreMedia has quickly established itself as the nation's premier Hispanic multimedia company, providing unparalleled access to a highly desirable demographic audience," noted Cathy Baron Tamraz, president and chief executive officer, Business Wire. "We are extremely proud to be affiliated with the dominant leader in a market destined to grow in importance."
LatinoWire news will reach reporters through a direct publication feed via the company's proprietary annex system. Major wire services like Associated Press and Notimex also will receive the updates. As part of the partnership with impreMedia, LatinoWire news releases will have guaranteed placement on impreMedia websites. This placement will be distinct from the publications' editorial content.
ImpreMedia is a leading publisher of Spanish language newspapers in the country. The company owns publications in 17 cities and has 26 online and print properties targeting the United States Hispanic population.
Business Wire, a Berkshire Hathaway company, is utilized by member companies and organizations to transmit their news releases, regulatory filings, photos and other multimedia content to journalists, news media, trade publications, institutional and individual investors, financial information services, regulatory authorities, Internet portals, information web sites, business-to-business decision-makers and consumers.