Posted by Elena del Valle on July 11, 2008
Secretos del Vendedor Más Rico del Mundo book cover
(Successful Secrets From the Wealthiest Salesman in the World)
Photos: Grupo Nelson
Entrepreneur and speaker Camilo Cruz, Ph.D. believes everyone is a salesman and he sets out to explain his secrets of selling in his new Spanish language book Secretos del Vendedor Más Rico del Mundo (Successful Secrets From the Wealthiest Salesman in the World). Although the book was written with salesmen in mind, promotional materials promise it contains universal concepts applicable for achieving success in any area of life.
On the cover of his ambitiously titled soft cover 204-page book, Cruz promises 10 practical tips to sell better, offer better service and create clients for life. Published by Grupo Nelson, a division of Thomas Nelson Publishers, the book sells for $14.99.
"We are all salespeople! Whether we are aware of it or not, we are constantly selling something," said Cruz who has a Ph.D. in chemistry from Seton Hall University. "Entrepreneurs sharing business opportunities with others, parents persuading their children to adopt the proper values and principles to be successful in life, professionals offering their skills and talents-they are all selling."
Author Camilo Cruz, Ph.D.
---
"Segmentation by Level of Acculturation" audio recording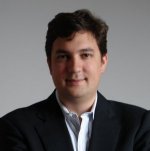 Presenter Miguel Gomez Winebrenner
Discusses
Assimilation versus acculturation
Factors that affect Latino acculturation
How to know if someone is acculturated
Number of years necessary for acculturation
Effects of immigration debate on acculturation
Three main ways of segmenting Latinos
Click here for details about "Segmentation by Level of Acculturation"
---
He relies on the idea that selling is more than a presentation of products; instead he believes it has to do with the way people communicate their ideas, offer their services or introduce their talents and professional skills to prospects.Cruz has had 26 books published with combined sales of more than a million copies. His book, La Vaca (Once Upon a Cow), also written in Spanish, was translated into more than twelve languages.
Cruz has launched three companies. He co-founded Yupi Internet, a Spanish-language portal acquired by Microsoft. He is the founder of Taller del Éxito Group, a training and motivational company based in Latin America, and ElExito.com, a self-improvement portal for Spanish speaking Latinos.
---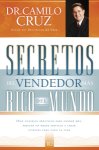 Click here to buy Secretos del vendedor mas rico del mundo
---