Posted by Elena del Valle on July 7, 2008
The Pinker Tones Wild Animals album cover
Photo, song: Nacional Records
The Pinker Tones, a Barcelona musical duo known for their electronic sounds, released a new album in early June 2008. Wild Animals, the band's third album in the United States, was released right before the beginning of their Vans Warped Tour with more than 40 venues across the United States. The two previous albums released in the United States are The Million Colour Revolution and 2007 remix album More Colours! Scroll down to watch a music video and listen to a song from the new album.

"Our last album, The Million Colour Revolution, was about utopia, a projection for how we wanted the world to be," said Mister Furia. "Wild Animals is about reality, our interpretation of the actual world we live in. Songs like The Whistling Song, 24 and On Se Promenait are some of our happiest and most nostalgic yet."
Wild Animals features special vocal guests including reggae soul performer Jimmy Lindsay from Cymande on The Whistling Song, and Amparo from Spanish band Amparanoia on Electrotumbao. The first single was the track Happy Everywhere.
---
"Moving Beyond Traditional Media Measurement: measuring conversations and social media" audio recording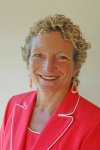 Presenter Katie Delahaye Paine, founder, KDPaine & Partners
Find out about
Issues affecting online public relationships today
Testing relationships as part of a survey
Measuring ethnic group relationships
Measuring foreign language communications in a similar ways to English
Biggest challenges measuring conversations and social media
Measuring online relationships with little or no money
Click here for information on "Moving Beyond Traditional Media Measurement"
---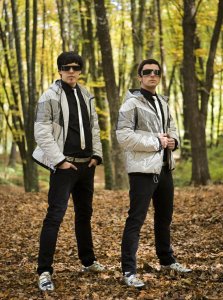 The Pinker Tones
Mister Furia and Professor Manso are the artistic names of the musicians that make up The Pinker Tones. In 2007, the band was featured in The New York Times, was in an A&E television special, performed on KCRW's Morning Becomes Eclectic program, had a song featured on the TV sitcoms Ugly Betty and Entourage, and had video play on mtvU, MTV Tr3s, Mun2, and LATV.
The Pinker Tones also made an appearance at last year's SXSW, where they performed five shows in 36 hours and at KCRW's Sounds Eclectic Evening in Los Angeles. The Pinker Tones recent single Karma Hunters was selected by Mun2 as the theme song for Chicas Project, a reality show.
Salvador Rey, Mister Furia, performs on vocals, guitar, keyboards and flute while Alex Llovet, Professor Manso, performs on keyboards, samples and drums. They met in college in the late 1990s and formed the Pinker Tones in 2001.
Click on the play button to watch the music video Happy Everywhere.
---
Click here to buy Wild Animals
CD
---