Posted by Elena del Valle on June 19, 2008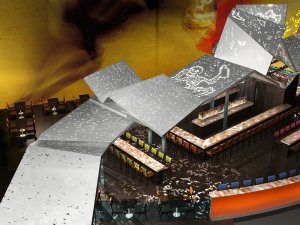 An artist rendering of Tacos & Tequila – click on image to enlarge
Photos: Luxor Hotel and Casino
The Luxor Hotel and Casino in Las Vegas, Nevada is planning to open a new 8,000 square foot restaurant with a modern look and Mexican style menu this summer. Michael Frey, the driving force behind the project, recruited Chef Richard Sandoval and Designer Adam Tihany to make the project come alive. It will be the first project of his new company, Drive This Entertainment!
"This is not your grandma's cantina; think Pink Taco meets Coyote Ugly interpreted by Quentin Tarantino," said Frey. "I am excited to bring our version of a sexy, energy infused Mexican restaurant to life. Offering more than just a great place to grab an amazing taco or great tequila, it will be a dining experience that will tantalize the senses."
---
"Best in Class Hispanic Strategies" audio recording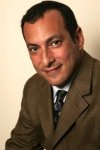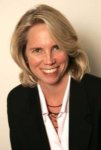 Presenters Carlos Santiago and Derene Allen
Find out what makes 25 percent of the top 500 Hispanic market advertisers out perform the remaining companies

Discover what questions to ask, steps to take to be a Best in Class company
Click here for more about "Best in Class Hispanic Strategies" audio recording
---
To bring his edgy vision to life, Frey partnered with friend Tihany and Alvarez + Brock Design, a New York-based hospitality design firm. They were inspired by what they believe are five essential elements of Mexican culture: the sombrero, the shot glass, the bullfight, skeletons and seductive women.
The target audience? Anyone who likes tacos and tequila, according to a company spokesperson. On the marketing side, plans are in place to position Tacos & Tequila, referred to as T&T in promotional materials, as the newly favored Mexican restaurant on The Strip through an aggressive public relations campaign; and "focusing on building brand awareness throughout the Las Vegas valley and feeder markets, garnering key TV and print media placements, as well as through grassroots efforts aimed at creating a buzz that drives traffic to the restaurant."
An artist rendering of Tacos & Tequila – click on image to enlarge
On the food side of things Sandoval will be consulting chef. The menu is expected to include a juxtaposition of modern and traditional Mexican cuisine as well as an extensive list of tequilas specialty cocktails and infused tequilas. In addition to serving lunch and dinner, promoters hope T&T's El Salon will become a popular nightlife spot. It will be open from11 a.m. to 11 p.m. and offer late-night dining from the taco bar until 3 a.m.
The designers plan a massive brushed aluminum ceiling to pay tribute to the sombrero. There will also be two 20-foot laser cutouts of dancing skeletons and the cover will be lined with lights that shoot down to the ground reflecting the skeleton images on the concrete floor.
Chair coverings and decorative lighting will be in hues of yellow, red, green, orange and blue. The bar will resemble a bull-fighting arena. Seated on stadium-style shelves, the liquor bottles will be arranged like spectators overlooking a fierce bullfight, painted as a large mural below while rock 'n' roll music plays in the background.
Plans call for a freestanding frozen daiquiri bar selling drinks to guests on the go and a clothing and souvenir shop. The boutique will specialize in men's and women's shirts, women's logo-embroidered jean shorts and capris with the signature "T" on the back pocket.
---
"Segmentation by Level of Acculturation" audio recording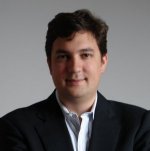 Presenter Miguel Gomez Winebrenner
Discusses
Assimilation versus acculturation
Factors that affect Latino acculturation
How to know if someone is acculturated
Number of years necessary for acculturation
Effects of immigration debate on acculturation
Three main ways of segmenting Latinos
Click here for details about "Segmentation by Level of Acculturation"
---