Posted by Elena del Valle on June 18, 2008
Jena Atchison, manager Segment Marketing, Southwest Airlines
Photo, video: Southwest Airlines
Southwest Airlines marketing executives hope to win new customers from among Spanish speaking Latinos in the United States with Relax!, a newly launched Spanish language television campaign scheduled to air from early June until the fall season 2008. In the past10 ten years, the company has released eight Spanish language ad campaigns with the help of its agency. Scroll down to watch two of the Southwest Airlines Relax! ads in Spanish.
The Relax! commercials, designed to promote hassle free travel, will run on Univision, Telemundo, and Azteca networks. The title Relax! was designed to show prospective customers that Southwest understands the difficulties travelers may have before a vacation and how the airline can provide "a better environment so that customers can start a great relaxing journey." The campaign was created by Dieste, Harmel and Partners.
The Relax! ads were shot in various locations over two days in Mexico City. Although airline representatives do not have data on the number of Hispanic customers they serve, they are evaluating metrics to allow them to determine those numbers in the future. In 2007, Southwest spent almost 18 million on Spanish language television ads, slightly more than the previous year according to Nielsen Monitor-Plus.
---
"Best in Class Hispanic Strategies" audio recording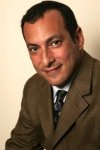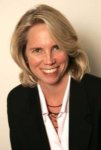 Presenters Carlos Santiago and Derene Allen
Find out what makes 25 percent of the top 500 Hispanic market advertisers out perform the remaining companies

Discover what questions to ask, steps to take to be a Best in Class company
Click here for more about "Best in Class Hispanic Strategies" audio recording
---
The company has launched Spanish language campaigns in the past to promote low fares and affordability. Marketers hope the new campaign will position Southwest among Hispanics as an approachable airline that understands and respects them. The company wants to let Hispanic customers know that employees do "whatever it takes to provide them with friendly service and a pleasant experience."
"At Southwest Airlines we believe in giving our customers the freedom to fly, access to low fares, and excellent service. Our campaign demonstrates the accessibility of our airline with a clear message of hassle-free travel," said Jena Atchison, manager Segment Marketing for Southwest Airlines.
Dallas based Southwest Airlines serves 64 cities in 32 states. Southwest operates more than 3,400 flights a day and has more than 33,000 employees system wide. Southwest boasts of premium all leather seats and extra legroom with a young, all-Boeing 737 fleet. According to promotional materials, Southwest is fee averse; the airline has no first or second checked bag fees, no change fees, no fuel surcharges, no snacks fees, no aisle or window seat fees, no curbside check-in fees, and no phone reservations fees.
---
Hispanic Marketing and Public Relations Understanding and Targeting America's Largest Minority book

"A must resource for practitioners/professionals expecting to reach US Hispanics; also valuable for college programs in marketing, public relations and communications. Highly recommended."
Choice magazine
Click here for information on the Hispanic Marketing & Public Relations books
---