Posted by Elena del Valle on June 16, 2008
Alberto Oliva, editor-in-chief, Ser Padres
Photo: Meredith Corporation
A podcast interview with Alberto Oliva, editor-in-chief, Ser Padres is available in the Podcast Section of Hispanic Marketing & Public Relations, HispanicMPR.com. During the podcast, he discusses the magazine with Elena del Valle, host of the HispanicMPR.com podcast.
Alberto joined Meredith Corporation, the parent company of Ser Padres, in October 2001 bringing more than 30 years of experience with Hispanic media as an editor, journalist and author. Ser Padres is Meredith's parenting magazine for Hispanics launched in the fall of 1990 and one of the largest Spanish-language consumer magazines in the United States.
Prior to joining Ser Padres, Alberto was associate editor for People en Español from 1998-2001, U.S. bureau chief for Editorial Atlantida from 1984 to 1998 where he first began his career in 1970 as a journalist. During this time he also served as a reporter and journalist for the Associated Press in New York from 1976-1978.
---
Make your ads resonate with Hispanics
Listen to C&R's Research Director Liria Barbosa in
"Hispanics' Perspective on Advertising" audio recording

Liria Barbosa gives a presentation and participates in an extended Q&A discussion about
• Type of ads Latinos prefer
• Latino top media choices
• Percent of Latinos who tried products because of ads
• Percent of Latinos who purchased products because of ads
• What makes an ad "Hispanic"
• If ad language is important for bicultural Latinos
• What to keep in mind when targeting bicultural Latinos with ads
Click here for information on Hispanic Perspectives on Advertising
---
Alberto authored two books, Magazines that Make History published August 2004, and In Vogue, A visual history of the most influential fashion magazine in the world published October, 2006. He has a master's degree in Communications from the Instituto Nacional del Profesorado in Buenos Aires, Argentina.
A resident of New York City, he has been a visiting professor at the University of Salamanca in Spain from 2005 to 2008, at Stanford University in California from 2005 to 2007, and at New York University in New York in 2006. He is fluent in Spanish, French, Italian and Portuguese.
To listen to the interview, scroll down until you see "Podcast" on the right hand side, then select "HMPR Alberto Oliva" click on the play button or download it to your iPod or MP3 player to listen on the go, in your car or at home. You can also subscribe to the podcast by right clicking over the podcast box and selecting "copy shortcut" then inserting the URL address in the podcast section of your iTunes program listed under the "advanced" column. The podcast will remain listed in the June 2008 section of the podcast.
---
"Best in Class Hispanic Strategies" audio recording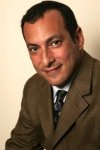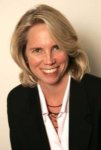 Presenters Carlos Santiago and Derene Allen
Find out what makes 25 percent of the top 500 Hispanic market advertisers out perform the remaining companies

Discover what questions to ask, steps to take to be a Best in Class company
Click here for more about "Best in Class Hispanic Strategies" audio recording
---