Posted by Elena del Valle on June 10, 2008
Dining out preferences by ethnic group – click on image to enlarge
Photos: Mintel, Pizza Patron
According to a recent study, people are dining out less often because of economic hardships. At the same time, the study indicates growth in restaurants in the coming years will be the result of patronage from Echo Boomers (children of Baby Boomers) and Hispanic and Asian immigrants.
Studies indicate ethnic restaurant goers are more likely to seek exotic flavors. This is significant because some researchers believe the Echo Boom generation, many of which are immigrants or children of immigrants, will show the greatest increase in percentage of the overall population between 2002 and 2012.
A November 2007 study by the National Restaurant Association, indicates restaurant activity has fallen to its lowest level since February 2003 because customers are dining out less frequently. It is also noteworthy that 51 percent of restaurants surveyed expect economic conditions to worsen in the coming months. Mintel research from January 2008 indicates that 54 percent of people who dine out regularly are cutting back on restaurant spending because of the economy.
---
"Best in Class Hispanic Strategies" audio recording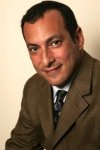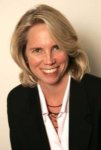 Presenters Carlos Santiago and Derene Allen
Find out what makes 25 percent of the top 500 Hispanic market advertisers out perform the remaining companies

Discover what questions to ask, steps to take to be a Best in Class company
Click here for more about "Best in Class Hispanic Strategies" audio recording
---
Many Americans are eating out less often blaming their decision on the skyrocketing price of fuel and increases in many consumer goods including food, as well as the boom in home foreclosures and the recession. Seventy percent of consumers who responded to the Mintel survey are attempting to save on meals by going out to eat fewer times a month instead of choosing cheaper entrees or dining at less expensive restaurants.
David Morris, senior analyst, Mintel
"People aren't trading down for cheaper or lower quality food; they're just trading out," said David Morris, senior analyst at Mintel. "Especially when you consider the price of casual and fine dining, staying in can reduce costs significantly."
Hispanics many not be surprised to discover that few Latino oriented selections were found among the national trends identified by Mintel researchers. The company's executive summary indicates that "Although efforts to target the Hispanic community are notable, there is a lack of Hispanic taste-inspired menu items that would likely be a popular addition."
A Pizza Patron restaurant
In general, adults 18 to 24 years old are the group most likely to say that they are spending more. Older adults, aged 45 to 54 are those most likely to cut back on spending. Hispanics respondents were the most likely to believe at home meals are healthiest. Sixty-two percent of Latino respondents believed "I could eat healthier if I ate at home instead of going to a restaurant;" compared to consumers overall (53 percent), white (51 percent) and black (54 percent) respondents.
The Mintel survey was weighted against the U.S. population to make it representative of the varied demographic groups For the purposes of this report, Mintel commissioned exclusive consumer research through Greenfield Online to explore consumer attitudes towards dining out. Researchers conducted fieldwork in January 2008 among a nationally representative sample of 2,000 adults aged 18 and older.
Mintel also analyzed data from Simmons Research, using the National Consumer Survey (NCS) which was conducted between May 2006 and June 2007. The results presented in the Mintel study are based on a sample of 25,375 adults 18 and older with results weighted to represent the U.S. population.
Founded in 1919, the National Restaurant Association is a restaurant industry business association. Mintel, founded in the United Kingdom 35 years ago, is a supplier of consumer, media and market research. The company, with offices in Chicago, London, Belfast, Sydney and Shanghai, has been studying the United States Hispanic market since 2003.
---
Hispanic Marketing and Public Relations Understanding and Targeting America's Largest Minority book

"A must resource for practitioners/professionals expecting to reach US Hispanics; also valuable for college programs in marketing, public relations and communications. Highly recommended."
Choice magazine
Click here for information on the Hispanic Marketing & Public Relations books
---