Posted by Elena del Valle on June 9, 2008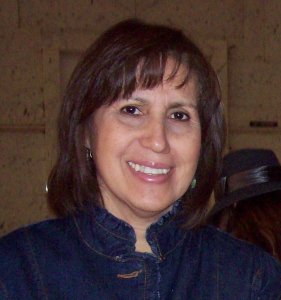 Maria Lopez De Leon, executive director, National Association of Latino Arts and Culture
Artist Laura Varela
Photos: National Association of Latino Arts and Culture, Laura Varela
A podcast interview with Maria Lopez De Leon, executive director, National Association of Latino Arts and Culture (NALAC), and Laura Varela, a San Antonio-based documentary film maker and media artist, is available in the Podcast Section of Hispanic Marketing & Public Relations, HispanicMPR.com. During the podcast, Maria and Laura discuss Latinos and the arts as well as NALAC and Laura's work with Elena del Valle, host of the HispanicMPR.com podcast.
Maria has been with NALAC for over nine years and served as executive director for six years. She has been involved in all aspects of development and implementation of the organization's programs and strategic planning.
Under her leadership, NALAC launched the NALAC Fund for the Arts, a grant program for Latino artists and organizations; completed production of a documentary series on Latino art and culture for the Public Broadcasting System; directed the convening of three national arts and cultural conferences and has lead the continued development of the annual Leadership Institute. She has also launched efforts to purchase a historic site to serve as NALAC's national offices.
Maria has served as a panelist for the National Endowment for the Arts, City of San Antonio Office of Cultural Affairs, Houston Arts Alliance, City of El Paso Museums and Cultural Affairs and the Hispanic Heritage Arts and Entertainment Award. She was selected to participate in the Wallace Foundation "Leadership in Excellence and Arts Participation" (LEAP) program in 2005, and completed a peer mentorship program at the Mexican Fine Arts Center Museum. She has completed training in Technology of Participation group facilitation methods. In 2005, Maria received the Community and Culture award from San Antonio Cultural Arts, and in 2006 she was recognized with an award from Southwest Workers Network for her work and support of community in the struggle to achieve justice.
---
"Emotional Branding: How to capture the heart and mind of the Hispanic consumer" audio recording


"Emotional Branding" was recorded January 2007 during the Strategic Research Institute 13th Annual Blockbuster Marketing to U.S. Hispanic and Latin America conference in Miami, Florida.
Click here for your free copy of Emotional Branding
---
Laura is a San Antonio-based media artist, activist and educator originally from the U.S./Mexico border town of El Paso, Texas. Her projects are community-based and focus on issues of social justice and cultural preservation. She is a recipient of the Humanities Texas Media Arts grant for her current project As Long as I Remember: American Veteranos, which examines the legacy of the Vietnam War in the Chicano community from the point of view of artists.
This project was also selected for funding by Latino Public Broadcasting (part of the CPB Minority Consortia) and is in post-production with an intended PBS broadcast in 2008. Laura is developing raúlrsalinas and the Poetry of Liberation, a feature documentary about the life and times of Xicano poet and activist raúl r salinas. This program is also funded by Humanities Texas and Independent Television Service and the NALAC fund for the arts.
In San Antonio, her installation work has been exhibited by the Blue Star Art Space, The Esperanza Peace and Justice Center, Gallista Gallery, and the UTSA Downtown Art Gallery. She is an alumnus of the 2006 CPB/PBS Producers Academy, the 2006 NALAC Leadership Institute, and the 2003 NALIP/UCLA Latino Producers Academy. Her youth work in San Antonio includes organizations like the Esperanza Peace and Justice Center and the Guadalupe Cultural Arts Center, and KLRN. Artist residencies include Swarthmore College, Pennsylvanie, Art for Change, New York, New York. She recently returned from Hochschule Niederrhein, Monchengladbach, Germany.
To listen to the interview, scroll down until you see "Podcast" on the right hand side, then select "HMPR Maria Lopez De Leon, Laura Varela," click on the play button below or download the MP3 file to your iPod or MP3 player to listen on the go, in your car or at home. To download it, click on the arrow of the recording you wish to copy and save to disk. The podcast will remain listed in the June 2008 section of the podcast archive.
---
"Moving Beyond Traditional Media Measurement: measuring conversations and social media" audio recording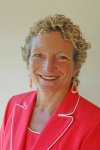 Presenter Katie Delahaye Paine, founder, KDPaine & Partners
Find out about
Issues affecting online public relationships today
Testing relationships as part of a survey
Measuring ethnic group relationships
Measuring foreign language communications in a similar ways to English
Biggest challenges measuring conversations and social media
Measuring online relationships with little or no money
Click here for information on "Moving Beyond Traditional Media Measurement"
---