Posted by Elena del Valle on May 30, 2008
Raising a Bilingual Child book cover
Photos: Living Language
Linguistics expert Barbara Zurer Pearson, Ph.D. believes it's healthy to raise children speaking two or more languages. She explains why in her recently published book, Raising a Bilingual Child: A Step-by-Step Guide for Parents (Living Language, $14.95). Pearson, a research associate at the University of Massachusetts, first became bilingual as a university exchange student in Paris, France. She has dedicated 20 years to studying bilingualism and linguistics and believes parents don't have to be bilingual themselves to raise bilingual children.
The 346-page soft cover book is divided into eight chapters: The Benefits of Childhood Bilingualism; Learning a First Language; Learning Two (or More) Languages; Establishing a Bilingual Environment; How-To Testimonials; Are There Any Children Who Cannot Learn Two Languages?; Research Comparing Monolinguals and Bilinguals; and About Bilingual Identity. Each chapter begins with an outline of the content and what the reader will find. There are 11 tables and 11 figures spread across the book.
Author Barbara Zurer Pearson, Ph.D.
In her book, Pearson strives to shows parents how to raise a bilingual child and realize the intellectual and cultural benefits knowing more than one language may bring; while exploring the fascinating process by which children acquire language. She dedicates part of her book to dispelling myths about childhood bilingualism and explains how being bilingual can enhance a child's overall intellectual and emotional development.
---
Improve your outreach programs by understanding
how Latinos see themselves – listen to  
"Latino Identity and Situational Latinidad " audio recording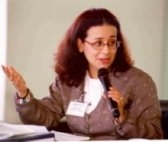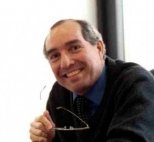 Presenters Diana Rios and Ph.D., Federico Subervi, Ph.D.
Find out
• Who is Latino
• Assimilation, acculturation and pluralism
• Hispanic culture dynamics affecting Latino
• Role of Latino identity
• Three factors that contribute to Latino identity
Click here for information on Latino Identity and Situational Latinidad
---
Pearson highlights some of the reasons why monolingual and bilingual parents choose to raise their children bilingually: to take advantage of a broader job market that may offer greater opportunities and a competitive edge to bilingual or multilingual applicants; to improve relationships with extended family members that link them to their parent's culture and their heritage; and as part of an international adoption some new parents believe learning the language of their home country may help adopted children remain in touch with their heritage.
She also outlines ways parents can provide the right home environment to encourage and support bilingualism. She suggests they start young whenever possible; encourage the child to learn a second language by making it a fun experience; repeatedly praise the benefits of bilingualism; include the second language in the child's routine; and make sure there are group activities that involve the second language.
Pearson is an adjunct professor in the Department of Communication Disorders at the University of Massachusetts-Amherst. She received her graduate degree in Applied Linguistics and conducted her early research on bilingualism at the University of Miami. Those studies were published in the book Language and Literacy in Bilingual Children.
---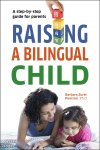 Click here to buy Raising a Bilingual Child
---