Posted by Elena del Valle on May 29, 2008
Susanna Whitmore and David Morse
Photos: New American Dimensions
According to a 2008 segmentation study, acculturation is the most significant factor when segmenting the U.S. Hispanic market. At the same time, the lead researchers involved in the study, David Morse and Susanna Whitmore of New American Dimensions, believe there are important differences between the various groups marking it important for marketers to have a clear understanding of Latino market segments before approaching them.
In the Acculturation & Beyond New American Dimensions Hispanic Segmentation Study report they counsel marketers to be cautious of stereotypes. As an example, they point out that consumers that would be considered unacculturated by some standards may exhibit behaviors more common among acculturated Latinos. On the other hand, many Latinos born in the United States are eager for a strong cultural connection with their country of origin and roots.
They also point out that although language is often linked to acculturation, some less acculturated Latinos prefer to receive information in English and some highly acculturated individuals favor Spanish language communications.The study was conducted between January 21 and February 10, 2008 via phone with 1,000 Hispanics across the country.
---
"Segmentation by Level of Acculturation" audio recording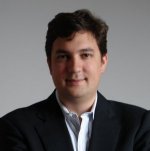 Presenter Miguel Gomez Winebrenner
Discusses
Assimilation versus acculturation
Factors that affect Latino acculturation
How to know if someone is acculturated
Number of years necessary for acculturation
Effects of immigration debate on acculturation
Three main ways of segmenting Latinos
Click here for details about "Segmentation by Level of Acculturation"
---
New American representatives selected the names at random from surname lists in zip codes where Hispanics comprised at least 1 percent of the population. Survey participants self-identified as Hispanics between 18 and 64 years of age and the group was divided almost equally between men and women. Although respondents could chose to be interviewed in Spanish or English, slightly more than 60 percent chose Spanish.
Researchers sought a representative sample by including a proportionate number of Latinos from major U.S. Hispanic markets and from varied age groups similar to those reflected in the January 2008 United States Census Hispanic Current Population Survey. About 18 percent of respondents were aged 18 to 24; 30 percent were between 25 and 34; 35 percent were between 35 and 49, and 17 percent were between 50 and 64 years of age.
The 85-page report available on the company website is divided as follows: Attitudes About Heritage; Culture & Life in U.S.; Beliefs About Family, Religion, Conformity & Other Aspects OF Role in Society; Shopping Habits and Brand & Store Selection Criteria, Leisure Activities, Language Proficiency and Media Preferences, Opinions On Immigration, Segmentation Results, Getting to Know Them, Accidental Explorers, and Conclusions.
New American Dimensions is a California marketing research and consulting firm dedicated to identifying "how ethnic consumers think, feel, and make decisions about purchasing, brands, communications, and marketing."
---
Target Latinos effectively by anticipating changes in the market with
"Hispanic Projections with 2007-08 update" audio recording

Presenter Roger Selbert, Ph.D.
Find out
About Latino buying power growth in the future
How Latino market growth compares with other markets in the U.S.
What drives the rise of Latino economic clout
Who should target the Latino market
What is the size of the Hispanic affluent market
If the luxury Latino market is growing
Stay ahead of your competition with "Hispanic Projections"
---