Posted by Elena del Valle on May 28, 2008
Alex Reider, a 2008 intern at Revolucion in New York
Photos: Revolucion
This year, four United States based advertising companies specializing in the Latino market are participating in a student internship program offered by the Miami Ad School. Although 240 of the school's students participate in the internship programs every year, only a handful of agencies offer Hispanic market and Spanish language oriented opportunities. Miami Ad School student interns receive a scholarship and academic credit. The agencies sponsor the student's tuition and housing costs for the quarter.
"In Miami, we teach our classes in English but about half of our students and teachers speak Spanish and/or Portuguese as well as other languages," said a Miami Ad School representative. "We have students from all over the world. It is a very multi-cultural environment. Our Quarter Away and internship programs offer our students the opportunity to enter the work force with a global perspective on advertising."
Currently, Revolucion NYC, Vidal Partnership NYC, Lapiz Chicago, Jeffrey Group Miami, (and Ogily & Mather Sao Paulo) are participating. Most of these agencies accept Spanish speaking and non-Spanish speaking interns. Latinworks Austin and Dieste Dallas have also participated in past years. In 2008, 20 students are expected to participate in Hispanic oriented internships.
---
"Beyond the 30 Second Spot" audio recording
Listen to a 105-minute discussion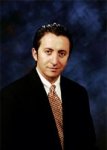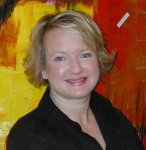 Panelists Ivan Cevallos, Hunter Heller, Kitty Kolding and Cynthia Nelson
Our panel of national experts discuss
• Challenges of measuring the impact of the 30-second ad spot
• Innovative tools are useful to reach Latinos
• Changes in marketing to Hispanics
• On which market segment are the changes most relevant
• Effects of technology and time shift on consumer behavior
• Role of multi-screens
• Getting started
• Tips for marketing professionals
Click here for information on Beyond the 30 Second Spot
---
This year, Revolucion Hispanic Communications welcomed two interns for a ten-week internship. Mexico City native Alex Reider studies copywriting and Vanessa Velez of Puerto Rico likes art direction. The students will work full-time at the Manhattan agency through June and report directly to Roberto Alcazar, the agency's executive creative director."We are proud to join the esteemed roster of agencies on Miami Ad School's internship list," said Alcazar. "Our agency is always looking for opportunities to share our expertise with the next generation of creatives and fresh ideas from the newest talent entering the industry."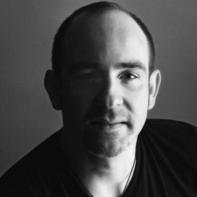 Roberto Alcazar, executive creative director, Revolucion
"To give Miami Ad School students the best education in the business, we expose them to the best minds in the business," said Pippa Seichrist, president and founder of Miami Ad School. "That's why we partner with the most innovative agencies around the world. We're excited about having our students intern at Revolucion. They'll have remarkable opportunities working in the Latin market, the fastest-growing market segment."
The Miami Ad School, founded in 1993, has six full time schools that graduate 400 students per year from its two year program. The school also has a full time Spanish speaking school in Madrid and, a full time Portuguese speaking school in Sao Paulo. The Miami Ad School began working with Hispanic agencies in Miami such as La Comunidad and Alma DDB 15 years ago. Miami Ad School's Quarter Away and internship program has been offered for 10 years. Revolucion is a New York City based Hispanic brand-communications agency.
---
---