Posted by Elena del Valle on May 27, 2008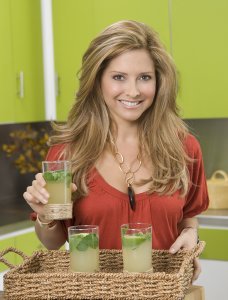 Ingrid Hoffmann from FoodNetwork.com
Photo: Food Network 
Food Network and FoodNetwork.com, established almost two years ago, executives hope to capture Latino food aficionados' interest with a television program that began airing in the summer of 2007; and an online Latin Cooking Series, featuring videos, recipes and tips from Food Network hosts Ingrid Hoffmann and Bobby Flay.
Website promoters promise visitors will be able learn how to use zesty native ingredients to create recipes for dishes such as Colombian Chicken Soup, Brazilian Feijoada, Argentine Stuffed Flank Steak, Cumin Pork-Potato Filled Tamales and Enchilada Lasagna; and desserts like Chocolate Cornpone with Hot Mexican Chocolate Sauce or Banana Quesadillas. They can also explore the site's glossary of ingredients and terms commonly found in Latin cooking, suggestions for ingredients Hispanic cuisine fans should keep in their pantry to add a Latin flair to their meals.
---
"Beyond the 30 Second Spot" audio recording
Listen to a 105-minute discussion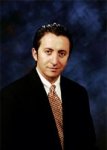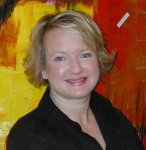 Panelists Ivan Cevallos, Hunter Heller, Kitty Kolding and Cynthia Nelson
Our panel of national experts discuss
• Challenges of measuring the impact of the 30-second ad spot
• Innovative tools are useful to reach Latinos
• Changes in marketing to Hispanics
• On which market segment are the changes most relevant
• Effects of technology and time shift on consumer behavior
• Role of multi-screens
• Getting started
• Tips for marketing professionals
Click here for information on  Beyond the 30 Second Spot
---
Ingrid Hoffmann, a cook and lifestyle specialist, began hosting a 30-minute weekly television program on Food Network in July 2007.  Part of the In the Kitchen programming block Hoffmann's program, filmed in Miami, Florida, airs Saturdays at 11:30 am ET/PT. The show features menus, entertaining tips and shortcuts on how to create American favorites with Latin accents.
"Ingrid's love of food, flair for easy entertaining, along with her inviting personality is sure to impress our viewers and draw a new legion of fans to our air," said Bob Tuschman, senior vice president, Programming for Food Network.   
In addition to her activities on the Food Network, Hoffman hosts Delicioso, a cooking and lifestyle show in Spanish on Galavision. She also appears regularly on Despierta America, a  morning program on Univision. She is a food and décor contributor to Buen Hogar magazine and publishes a syndicated column in the Rumbo chain of Spanish daily newspapers.
 "My food expresses the love I feel for my two cultures", said Hoffmann. "That passion pours texture, color and flavor into everything I make." 
Hoffman, whose mother is a Cordon Bleu chef, became interested in food and cooking at an early age in her homeland of Colombia. Her first cookbook is scheduled for publication this year.
Food Network, owned by The E.W. Scripps Company, is committed to exploring new and different ways to approach food while striving to offer technique-based information. Food Network is distributed to more than 90 million U.S. households. With headquarters in New York City and offices in Atlanta, Los Angeles, Chicago, Detroit and Knoxville, Food Network can be seen internationally in Canada, Australia, Korea, Thailand, Singapore, the Philippines, Monaco, Andorra, Africa, France, and the French-speaking territories in the Caribbean and Polynesia.
The website, created and supported by Scripps Networks Interactive, attract a monthly average of 18 million unique visitors. Other Scripps Networks Interactive properties include HGTV.com, DIYnetwork.com, FineLiving.com, GACTV.com, Recipezaar.com HGTVPro.com; and FrontDoor.com.