Posted by Elena del Valle on May 22, 2008
Click on image to enlarge 
Photos: impreMedia 
In mid April, impreMedia launched impre.com, a new website targeting Spanish speaking Latinos who have online access. The network features videos, audio files and photos with news, entertainment, and sports content. Visitors to the new website can choose between: Autos, Buscar, Clasificados, Deportes, Diversión, Educación, Entretenimiento, Negocios-Finanzas, Inmigración, Noticias, Salud, Teleguía, and Vida y Estilo options.
The new portal also has links to the redesigned websites of impreMedia's daily, weekly and monthly Spanish language and bilingual publications: La Opinión, El Diario, Hoy NY, La Raza, El Mensajero, La Prensa, Vista, La Vibra, and Contigo. According to promotional materials impreMedia's websites reach more than two million unique users per month.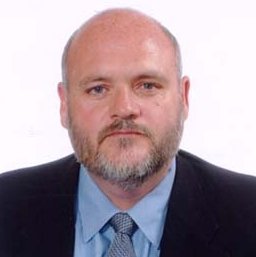 John Paton, chairman and CEO of ImpreMedia
"This market is quickly becoming the fastest growing group to increase their usage of news, sports and entertainment on the web," said John Paton, chief executive officer of impreMedia. "With the launch of impre.com, consumers can enjoy impreMedia content in the format of their choice whether it be video, audio, online or print. ImpreMedia has deep historical roots in the key local Hispanic markets, and those roots translate into deep loyalty across media platforms. This investment puts impreMedia ahead of the curve in serving this powerful and important American community."
---
"Beyond the 30 Second Spot" audio recording
Listen to a 105-minute discussion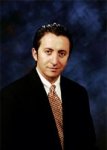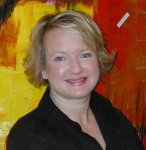 Panelists Ivan Cevallos, Hunter Heller, Kitty Kolding and Cynthia Nelson
Our panel of national experts discuss
• Challenges of measuring the impact of the 30-second ad spot
• Innovative tools are useful to reach Latinos
• Changes in marketing to Hispanics
• On which market segment are the changes most relevant
• Effects of technology and time shift on consumer behavior
• Role of multi-screens
• Getting started
• Tips for marketing professionals
Click here for information on  Beyond the 30 Second Spot
---
Organizers promise new channels devoted to lifestyle, education and finance, as well as sweepstakes, video, photo galleries, events, user comments, blogs, and specialty channels for autos and classifieds. They hope the bilingual sites of Vista and La Vibra will allow them to reach women and young Hispanics. In the future, impre.com plans to offer users a free personal email service.
Arturo Duran, CEO,  impreMedia Digital,
"Impre.com will be the premier online destination for, by and about U.S. Hispanics," said Arturo Duran, chief executive officer of impreMedia Digital. "We've invested in the Hispanic community because we believe that it's the future; as the 44 million U.S. Hispanics go online, impreMedia will be there to serve them with impre.com's in-depth and rich multi-media content, while advertisers will benefit from the network's broad reach across the Hispanic market. impre.com's original and relevant content reflects the lifestyle and views of the Hispanic community and engages users with tools that allow them to participate in shaping the Latino perspective."
ImpreMedia is one of the leading publishers of Spanish language newspapers in the U.S. The company owns publications in 17 cities. According to an impreMedia spokesperson, following the purchase of the three Texas newspapers, impreMedia will reach 2.1 million Spanish speakers every week via nine newspapers and one magazine.