Posted by Elena del Valle on May 9, 2008
How the Garcia Girls Spent Their Summer film poster
Photos and video: Grupo Najera, Maya Releasing 
On May 16, 2008 Maya Releasing will release How the Garcia Girls Spent Their Summer, a story of three generations of Mexican American women in one family who experience sexual awakenings over the course of a summer, in theatres across the country. Scroll down to watch movie video clip.
The 128-minute feature was written, produced and directed by Georgina Garcia Riedel who was inspired by her 70-year old grandmother's desire to buy a car. It stars Rick Najera, America Ferrera, Steven Bauer and Elizabeth Peña.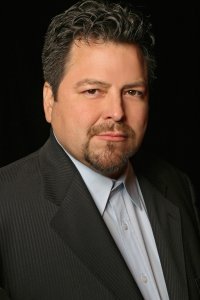 Actor Rick Najera
How the Garcia Girls Spent Their Summer was originally screened at the 2005 Sundance Film Festival. The film has also been screened in festivals in Sao Paulo, Austria, Buenos Aires, Istanbul, Stockholm and Sydney. 
---
Improve your outreach programs by understanding
how Latinos see themselves – listen to  
"Latino Identity and Situational Latinidad " audio recording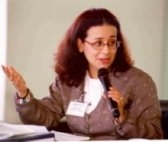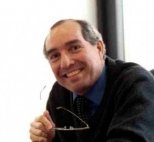 Presenters Diana Rios and Ph.D., Federico Subervi, Ph.D.
Find out
• Who is Latino
• Assimilation, acculturation and pluralism
• Hispanic culture dynamics affecting Latino
• Role of Latino identity
• Three factors that contribute to Latino identity
Click here for information on Latino Identity and Situational Latinidad
---
As sweltering summer stretches over an Arizona border town, Doña Genoveva (Lucy Gallardo), the Garcia family matriarch, buys a car even though she doesn't know how to drive. She recruits Don Pedro to teach her to drive and sparks begin to fly. Her daughter, Lolita (Elizabeth Peña), also enters into a romantic sizzle at the butcher shop
where she works. At the same time, Lolita's teenage daughter, Blanca (America Ferrera) is experiencing her own awakening.Maya Releasing is owned by Maya Entertainment, which was created by producer Moctesuma Esparza. The vertically integrated production, distribution and exhibition company also owns Maya Cinemas and Maya Pictures and targets the growing United States Latino market.
---