Posted by Elena del Valle on May 1, 2008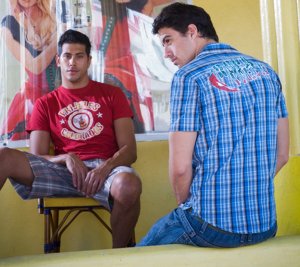 Limon y Sal clothing 
Photos: Orange Clothing Co. 
Beginning in May 2008, Kmart stores are expected to carry Limon y Sal, a new apparel brand designed for Hispanics. The line is distinctive because it's designed for young Latinos and the packaging, hang tags, labels, stickers and graphics are in Spanish. The Limon y Sal line includes Spanish one liner tees with graphic designs and seasonal garments.
Sample lines include: "Por eso es que estoy caliente" and "No vine por ustedes vine por ellas y la cerveza." In addition to the graphic tees, there are screen-printed woven shirts and polo shirts, hoodies, pants and shorts.
"We have a large number of our stores that are centered in the Latino community and we have a strong bond with the Latino community," said Mike Sablowski, vice president, Menswear, Kmart. "We haven't offered them apparel. We really think there's a need for that."
Limon y Sal Clothing
---
Improve your outreach programs by understanding
how Latinos see themselves – listen to  
"Latino Identity and Situational Latinidad " audio recording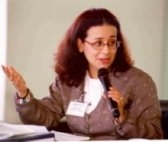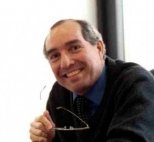 Presenters Diana Rios and Ph.D., Federico Subervi, Ph.D.
Find out
• Who is Latino
• Assimilation, acculturation and pluralism
• Hispanic culture dynamics affecting Latino
• Role of Latino identity
• Three factors that contribute to Latino identity
Click here for information on Latino Identity and Situational Latinidad
---
The new line will be available in Kmart stores in 154 cities in 19 states and Puerto Rico. The items, made of cotton and cotton polyester blends, are manufactured in Asia and Latin America and priced between $13 and $25. Nestor Camacho, an employee of Orange Clothing and head designer of the Limon y Sal line, and his team designed the clothes.
Founded in 1999, Orange Clothing Co. is a Miami based private label importer, marketer, designer and distributor of clothes for young Latino men. Labels include Revolucion, Gallo Rojo, Red 1996, and Limon y Sal. The company has offices in China and Bangladesh.
---
"Emotional Branding: How to capture the heart and mind of the Hispanic consumer" audio recording


 Receive a free downloadable copy.
Click here for your free copy of Emotional Branding
---