Posted by Elena del Valle on April 29, 2008
The Texas ad
Photos, videos: Lapiz, H&R Block
Hoping to position their company among one of the largest minority groups in the country H&R Block marketers tasked an ad agency to help their company target Spanish dominant Latinos with television, out of home and radio ads. The idea was to establish the tax company as an expert and advocate for Spanish speaking Hispanic taxpayers. Although H&R Block has had Hispanic initiatives for the past 10 years, according a company representative, the market it has become an increasing priority and focus in recent years. Scroll down to watch two ad videos.
Executives at Chicago-based advertising agency Lápiz came up with the tag line "Estamos Contigo" (Spanish for we are with you) for the campaign which was rolled out in early January 2008. The ads appeared through early April across 13 markets: New York, Miami, Chicago, Dallas, Los Angeles, San Francisco, San Diego, Sacramento, Denver, El Paso, Fresno, Phoenix and Puerto Rico.
Although the actual production was accomplished in six weeks, producing the commercials took months of pre-production work, creative strategy and development on the part of 12 Lápiz staff members. Company representatives declined to disclose budget numbers. Nationally the company only purchased air space on Univision; they also purchased buys on Univision, Telemundo and Telefutura in some markets. The results please H&R Block.
"We are encouraged by the results we have seen so far. Our mid year read has shown growth in our brand awareness. In the past four years we've seen increases in our brand awareness and consideration in the Hispanic community and this year is no different," said a company spokesperson.
---
Improve your outreach programs by understanding
how Latinos see themselves – listen to
"Latino Identity and Situational Latinidad " audio recording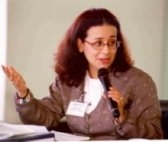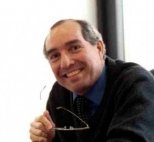 Presenters Diana Rios and Ph.D., Federico Subervi, Ph.D.
Find out
• Who is Latino
• Assimilation, acculturation and pluralism
• Hispanic culture dynamics affecting Latino
• Role of Latino identity
• Three factors that contribute to Latino identity
Click here for information on Latino Identity and Situational Latinidad
---
"Filing taxes can be stressful, and even more so for those born outside the United States who may not be familiar with this process," said Sheila Dougherty, senior marketing manager of Multicultural Marketing at H&R Block. "Lápiz's understanding of our business needs is reflected on the 'Estamos Contigo' campaign, which is helping us reiterate to the Hispanic community that, at H&R Block, we have the resources and the expertise to serve and support them in their language of preference when it comes to taxes and other financial needs, all year-round."
After being selected as H&R Block's agency of record for the U.S. Hispanic market in April 2007, Lápiz created an original Hispanic advertisement campaign designed to align with the company's general market "You Got People" campaign. The campaign features Horacio and Roberto, two Hispanic friends, using humor to bust the myths that Spanish speaking Hispanics may have about H&R Block.
The California ad
"When creating the ad campaign, we kept in mind H&R Block's stance as the leader in the tax industry and a partner for the Hispanic community. At the same time, we wanted to bring a fresh perspective to something as serious as taxes in order to connect with Latinos in a more personal and humorous light," said Laurence Klinger, chief creative officer at Lápiz.
Tailored to sub-markets, the billboards were designed to convey the company's language capabilities and services. In the Los Angeles billboards, Horacio and Roberto, wearing black leather jackets and sunglasses like Arnold Schwarzenegger in "Terminator," promise "Hasta La Vista, Taxes." The Miami billboards showcases the two men sipping Cuban coffee with the statement and saying "Si Algo te Va a Quitar el Sueño, Que Sea el Café Cubano" (Spanish for "if you're going to lose sleep, let it be over Cuban coffee." ). In Dallas, Horacio and Roberto promise taxpayers that H&R Block will do their taxes "Sin Rodeos" ("without the run around").
The Miami ad
The television spots emphasize the importance of having a qualified, Spanish speaking, bilingual tax professional with the latest training on recent tax law changes to guide the clients to file their returns. In one of the spots Horacio and Roberto, along with two flamenco dancers, let viewers know that professionals at H&R Block speak Spanish. The flamenco dancers sing "can you help me with my taxes, please?" and a tax professional sings back "but of course, have a seat."
In another spot, Horacio and Roberto ask a stylist at a beauty salon to help them prepare their taxes. She takes the documents and converts them into paper-doll cut outs. Horacio and Roberto tell viewers in Spanish that not just anyone can do their taxes.
H&R Block Inc. has served more than 400 million clients since 1955 and generated annual revenues of $4 billion in fiscal year 2007. H&R Block provides income tax return preparation and related services and products via a nationwide network of 13,000 company-owned and franchised offices and online.
Lápiz clients include JP Morgan Chase, Coca-Cola, Hanes Apparel, the Interactive Advertising Bureau, Kellogg Company, McDonald's of Chicagoland, H&R Block Procter & Gamble and Allstate. Lápiz, Spanish for pencil, operates independently within Leo Burnett Worldwide, a wholly owned subsidiary of Publicis Groupe.
Click on the play button to watch the hairdresser's commercial:
---
"Best in Class Hispanic Strategies" audio recording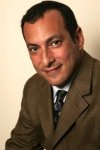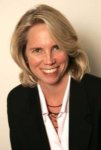 Presenters Carlos Santiago and Derene Allen
Find out what makes 25 percent of the top 500 Hispanic market advertisers out perform the remaining companies

Discover what questions to ask, steps to take to be a Best in Class company
Click here for more about "Best in Class Hispanic Strategies" audio recording
---
Click on the play button to watch the flamenco ad
---