Posted by Elena del Valle on April 17, 2008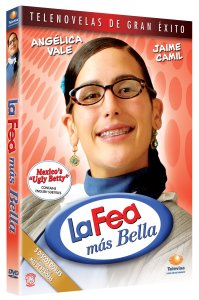 La Fea Más Bella DVD cover
Photo: Xenon Pictures/Televisa Home Entertainment
Xenon Pictures and Televisa Home Entertainment continue to partner in their efforts to reach the booming Latino market with DVDs. On their behalf Lionsgate Home Entertainment recently released the 2007 telenovela La Fea Más Bella, a triple-disc DVD package with more than 10 hours (700 minutes) of PG content in Spanish with English subtitles for $24.98.
According to promotional materials, the Spanish language soap was among the highest rates programs in its category in Mexico. It was winner of the 2007 TV y Novelas award for Novela of the Year provided Univision the highest ratings it's ever achieved, drawing an average audience of 7.4 million viewers for the finale, according to Nielsen; and comparable to that of Ugly Betty, the English language U.S. counterpart on ABC.
---
Improve your outreach programs by understanding
how Latinos see themselves – listen to  
"Latino Identity and Situational Latinidad " audio recording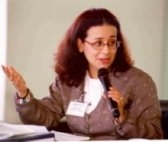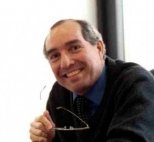 Presenters Diana Rios and Ph.D., Federico Subervi, Ph.D.
Find out
• Who is Latino
• Assimilation, acculturation and pluralism
• Hispanic culture dynamics affecting Latino
• Role of Latino identity
• Three factors that contribute to Latino identity
Click here for information on Latino Identity and Situational Latinidad
---
La Fea Más Bella stars Angelica Vale (Soñadoras, Amigas y Rivales), Jaime Camil (7 días, Mi destino eres tu), Patricia Navidad (Sueños y caramelos, El Manantial), Niurka Marcos, Laisha Wilkins, and veteran telenovela actress Angélica María.  The novela also marks the return to television of José José.The Spanish language telenovela stars Lety, a sweet, shy, romantic, intelligent girl considered less than attractive who evolves from an ugly duckling to a beauty. Graduating with honors in economics and a master's in finance, she confidently enters the job market, never once considering her appearance to be an obstacle. In spite of her her skills and education she is rejected for employment repeated.
She finally accepts a secretarial position at a major production company run by the founder's dashing but womanizing son, Fernando. Lety falls in love with him and rescues the company from disaster while dealing with office gossips and Fernando.
The program was based on the Colombian hit Yo soy Betty la fea. La Fea Más Bella was written by Fernando Gaitan, who also penned the novelas Destilando amor and Café con aroma de mujer, and produces Ugly Betty. It was directed by actor Sergio Jimenez (Vivo por Elena, Nunca te olvidare) before his passing in 2007.
---
Click here to buy La Fea Mas Bella
on DVD
---