Posted by Elena del Valle on April 15, 2008
Zune home page – click on image to enlarge
Zune, MSN Latino and Remezcla.com will cross promote each other's music in a new co-branded online platform scheduled to launch today, April 15.  According to promotional materials, the new website will provide a forum for consumers to discover and purchase new music and artists, expanding the reach of the three partners among the Hispanic online community. One of the groups expected to have a prominent placement on the Zune Marketplace homepage and be artist of the month on MSN Latino in May is Belanova, a Mexican electropop band.
Denisse Guerrero of Belanova
"For artists it means getting maximum exposure through prominent sites and through a digital storefront," said Denisse Guerrero, lead singer of Belanova. "We're thrilled that we're able to work with Zune to expose our music to fans through various online avenues."
---
"Best in Class Hispanic  Strategies" audio recording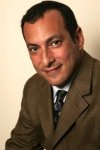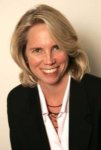 Presenters Carlos Santiago and Derene Allen
Find out what makes 25 percent of the top 500 Hispanic market advertisers out perform the remaining companies

Discover what questions to ask, steps to take to be a Best in Class company
Click here for more about "Best in Class Hispanic Strategies" audio recording
---
The arrangement with MSN Latino gives Zune the exclusive naming rights to MSN Latino's music channel, which will be rebranded as Zune Musica through 2009. The collaboration between Zune and MSN Latino will include all pages within the MSN Latino Zune Musica music channel including editorial, graphics, photos, in-page video, special-event coverage and sponsorships related to music, such as the Latin Grammys and Latin Billboard Music awards. The Zune-MSN Latino collaboration will include a Zune-branded artist of the month and links into Zune Marketplace for users who want to buy music of featured artists.
"Zune continues its commitment to Latin artists and to the Hispanic community," said Javier Farfan, senior manager of Lifestyle Marketing for Zune. "Through these business arrangements, Zune will continue to offer Latino music lovers the artists' information and industry content they care about through Zune, Zune Marketplace and the Zune Social."
Javier Farfan, senior manager of Lifestyle Marketing, Zune
"Remezcla.com prides itself in introducing readers to new trends in Latin culture," said Andrew Herrera, chief executive officer of Remezcla.com. "We are excited to partner with Zune as we both value the importance of enhancing the Hispanic online experience. As people discover new content, especially through music, they also can venture across content that interests and connects with them culturally. Partnerships like this with Zune help content on our site reach new audiences, and that's key as we expand into new markets."
Through the Zune and Remezcla.com partnership, Zune will be the exclusive portable music device and online music store for Remezcla.com users. Additional Remezcla.com resources will include exclusive content, integrated Zune branding and promotions through 2009. Online users will be able to venture across sites, download music and join Zune Social, a social networking music community.
Launched in New York City in 2006, Remezcla.com is a network of bilingual sites showcasing local Latino and Latin American cultures, local and international trends in Latin music, visual arts, film, nightlife, and events. Remezcla.com plans to expand to Chicago, Los Angeles, Miami and San Francisco; and to partner with other online and social networking sites including MySpace Latino.
Zune is Microsoft's music and entertainment brand that includes a line of wireless digital media players, the Zune Marketplace online store, and Zune Social online music community. Founded in 1975, Microsoft is a leader in software products.  
---
Find out what multicultural kids across America think
Listen to Michele Valdovinos, SVP, Phoenix Multicultural in
"Marketing to Multicultural Kids" audio recording

Michele Valdovinos gives a presentation and participates in an extended Q&A discussion about multicultural children based on a Phoenix Multicultural and Nickelodeon study of 1,300 multicultural children in 16 United States markets.
Find out about
• The Phoenix Multicultural Kids Study
• Relationship between children and their context
• Issues relating to family, technology and media, diversity, buying power, relationships in household, self perception, values, acculturation, cultural heritage, frequency of media activity, income and spending, brand preferences, the American Dream
• How many billions of dollars buying power multicultural kids children have
• Children's spending attitudes, habits by ethnicity
• How much money a year Hispanic kids have available to spend
• Types of products Hispanic kids buy
Click here for information on "Marketing to Multicultural Kids"
---