Posted by Elena del Valle on April 11, 2008
Hispanic Customers for Life book cover
According to researchers, America's demographic growth in the coming decades will be fueled mostly by emerging markets, especially Latinos. Most of that growth will be the result of U.S.-born Latinos. One author, M. Isabel Valdés, believes Hispanic generational crossover is critical for market segmentation and that the Hispanic market is experiencing its most important socio-demographic and cultural shift since its emergence as a powerful and distinct slice of the United States market.
In her new 194-page hardcover book Hispanic Customers for Life: A Fresh Look at Acculturation (Paramount Market Publishing, $49.95), Valdés explores the Hispanic generational crossover and related issues; and examines data and tools she believes may be useful to manage the generational and acculturation differences of foreign born and U.S. born Latinos. She peppered some of the chapters with charts and advertising case studies.
---
"Segmentation by Level of Acculturation" audio recording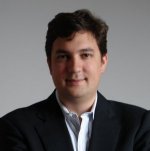 Presenter Miguel Gomez Winebrenner
Discusses
Assimilation versus acculturation
Factors that affect Latino acculturation
How to know if someone is acculturated
Number of years necessary for acculturation
Effects of immigration debate on acculturation
Three main ways of segmenting Latinos
Click here for details about "Segmentation by Level of Acculturation"
---
The book, published in early 2008, is divided into 11 chapters: U.S. Latinos: From 15+ percent to 25+ percent; Born/Not Born in the USA; Recovering the Latino Soul; Latinos in Society; Marketing Today and Tomorrow: The Emotional-Cultural Paradigm; Share of Heart: The Philosophy; Revisiting the in-Language Approach; The GenAge Paradigm; The Youth Segments; The Adult Segments; and Making a Marketing Choice Based on Acculturation.
Valdés is the principal of Isabel Valdés Consulting (IVC), a consulting firm. Prior to this book, she published three books. She is a member of PepsiCo/Frito-Lay's Latino Advisory Board, and the Advisory Board of Scholastic, Lee y Serás. She is also a member of the Advisory Board for Consumer Trends Forum International. Valdés is a Trustee of the National Council of la Raza and the Latino Community Foundation of San Francisco.
---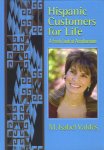 Click here to buy Hispanic Customers for Life
---