Posted by Elena del Valle on March 31, 2008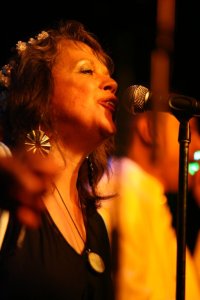 Artist and singer Aurora Flores also practices public relations
Photo: Aurora Flores 
A podcast interview with artist Aurora Flores is available in the Podcast Section of Hispanic Marketing & Public Relations, HispanicMPR.com. During the podcast, Aurora discusses her career and targeting Latinos with entertainment products with Elena del Valle, host of the HispanicMPR.com podcast. Click here to read about her band Zon del Barrio, Cortijo's Tribe its first album, watch a video and listen to "El Negron Bembon," a song from the album
Aurora is a journalist, historian, artist, and cultural activist she is the quintessential Nuyorican born and bred in the City. She attended Lehman College and Columbia University under scholarship. At the cutting edge of Latino identity, Aurora writes on culture and music for the Daily News and produces concerts and artistic showcases in New York City. Since 1974, she has published thousands of articles for mainstream and ethnic publications. Since 1987, she runs her own public relations and cultural marketing firm.
---
Improve your outreach programs by understanding
how Latinos see themselves – listen to  
"Latino Identity and Situational Latinidad " audio recording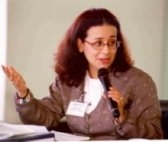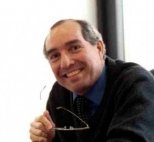 Presenters Diana Rios and Ph.D., Federico Subervi, Ph.D.
Find out
• Who is Latino
• Assimilation, acculturation and pluralism
• Hispanic culture dynamics affecting Latino
• Role of Latino identity
• Three factors that contribute to Latino identity
Click here for information on Latino Identity and Situational Latinidad
---
Aurora cut her teeth in the music industry as the first woman editor of Latin New York Magazine in 1973 and the first woman music correspondent for Billboard Magazine in 1975 covering the Latin music and R&B scene. She was the first to write about Puertorican folk music in the publication highlighting the Fiestas de Loiza Aldea and an interview she did with Don Rafael Cepeda in 1977.
She appears with the late Tito Puente in the Edward James Olmos docudrama Americanos: Latino Life in the U.S.; on the Bravo documentary Palladium: When Mambo Was King; and on the accompanying film for the newly opened Smithsonian Exhibit LatinJazz, La Combinación Perfecta speaking on the history of Latin music.
She wrote the foreword and edited ¡Salsa Talks! A Musical Heritage Uncovered, a book on Latin music. She teaches History of Latin Music at City Universities of New York (CUNY). She finds time to write songs, dance, and play the cuatro (ten string) and pandero. 
To listen to the interview, scroll down until you see "Podcast" on the right hand side, then select "HMPR Aurora Flores," click on the play button below or download the MP3 file to your iPod or MP3 player to listen on the go, in your car or at home. To download it, click on the arrow of the recording you wish to copy and save to disk. The podcast will remain listed in the March 2008 section of the podcast archive.
---
A word in Spanish from one of our sponsors
---
Click here to purchase Cortijo's Tribe CD
---