Posted by Elena del Valle on March 28, 2008
  America Beyond Black and White book cover
In America Beyond Black and White Immigrants, Fusions, and the Radical Reconfiguration of American Culture (Perseus Distribution Services, Inc., $29.95), Ronald Fernandez, Ph.D., a professor of sociology in the Criminal Justice Department at Central Connecticut State University, examines the issue of race in America.
Fernandez makes an impassioned argument for reassessing America's understanding of race and ethnicity. He believes that for the first time in U.S. history, the black and white dichotomy that historically defined race and ethnicity faces a cultural revolt from minorities, the fastest-growing and arguably most vocal segment of America's people. Fernandez believes this population segment is breaking down and recreating the definitions of race.
---
Improve your outreach programs by understanding
how Latinos see themselves – listen to  
"Latino Identity and Situational Latinidad " audio recording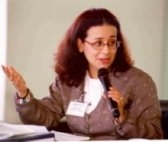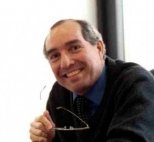 Presenters Diana Rios and Ph.D., Federico Subervi, Ph.D.
Find out
• Who is Latino
• Assimilation, acculturation and pluralism
• Hispanic culture dynamics affecting Latino
• Role of Latino identity
• Three factors that contribute to Latino identity
Click here for information on Latino Identity and Situational Latinidad
---
In addition to the introduction, the hardcover 285-page book published in 2007 is divided into eight chapters: A Historical Opportunity, Dead End, Murals and Mexicans, Asian Americans, The Other Others, The Caribbean, The Question Marks, and A Heart Transplant. 
The author relied on interviews with Americans who don't fit conventional black and white categories to make his arguments. Fernandez, with his wife's help, conducted hundreds of in-person interviews, in English and Spanish, over the three year stretch that it took to research and write the book.
They interviewed attendees at: Intercollegiate Conference of Multiracial Students in Claremont in 2004, Unity Conference of Journalists in Washington in 2004, and 75 anniversary of the Japanese American Citizen's League in Hawaii. He also included findings gathered during three student trips to Cuba, Puerto Rico, and Jamaica.
Between 1995 and 2004, Fernandez was director of the University of Connecticut's Center for Caribbean and Latin American Studies. From 2000-2002, he served as a monthly op-ed columnist for The Hartford Courant. He has published 13 books and his articles have been published in Newsday, and The New York Daily News and Viva New York!
---
Click here to buy America Beyond Black and White:
---