Posted by Elena del Valle on March 27, 2008
Mark Carr and Octavio Sacasa
Photos: CMG Partners 
Competition for Latino retail banking customers and the number of players competing for those customers is increasing, according to a 21-page white paper published by CMG Partners last month. In "Innovative Approaches to the Hispanic Retail Banking Market How retail banks are capitalizing on the Hispanic market opportunity" Mark Carr, partner, CMG Partners, and Octavio Sacasa, manager, CMG Partners, the authors of the white paper, address the issue.
The 2008 report, with 14 color graphics, looks at Latino identity and acculturation; differences between U.S.-born and foreign-born Hispanics; location of the Latino population and recent domestic migration patterns; economic power; players in retail banking and qualitative competitive analysis of 11 companies; a possible Hispanic lifetime model for banking; segmentation and related issues including remittances; and opportunities and challenges.
To reach their conclusions, Carr and Sacasa conducted secondary research and analysis of existing data sources, including the U.S. Census. They also based their conclusion on a 2004 white paper authored by Blair Kendall, former director, CMG Partners, and Carr; and the experience of their firm and team members working on initiatives in the Hispanic market.
---
Target Latinos effectively by anticipating changes in the market with
"Hispanic Projections with 2007-08 update" audio recording

Presenter Roger Selbert, Ph.D.
Find out
About Latino buying power growth in the future
How Latino market growth compares with other markets in the U.S.
What drives the rise of Latino economic clout
Who should target the Latino market
What is the size of the Hispanic affluent market
If the luxury Latino market is growing
Stay ahead of your competion with "Hispanic Projections"
---
They believe that the Hispanic population is becoming less geographically concentrated and new markets are emerging as important growth opportunities; U.S. born Hispanics represent the primary growth driver, which is leading to a more acculturated and nuanced market; and within an already heterogeneous market, economic and demographic shifts are giving rise to new segments such as the Hispanic mass affluent.
Carr and Sacasa concluded that in order to remain competitive bankers must take the initiative and establish focused strategies for the various market segments. They also believe banks must focus on the long term and anticipate future trends to capture Latino consumers.
CMG Partners, LLC, a North Carolina based marketing consultancy company, was established in 1998 and has consultants in Washington DC, New York City, and Boston. CMG Partners is an independent, privately-held strategic consulting firm owned by three partners.
Carr has focused on market plans and segment entry strategies for companies for more than a decade. Recently, he has led project teams assisting a Latin American telecommunications provider and a leading financial institution identify and size opportunities in the Hispanic market. Sacasa, who is originally from Nicaragua, assists clients to develop business and marketing strategies. Prior to joining CMG Partners, he developed Hispanic focused customer acquisition and retention initiatives at DIRECTV and Citi-Smith Barney. 
---
"Segmentation by Level of Acculturation" audio recording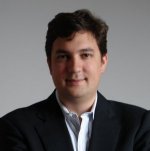 Presenter Miguel Gomez Winebrenner
Discusses
Assimilation versus acculturation
Factors that affect Latino acculturation
How to know if someone is acculturated
Number of years necessary for acculturation
Effects of immigration debate on acculturation
Three main ways of segmenting Latinos
Click here for details about "Segmentation by Level of Acculturation"
---