Posted by Elena del Valle on March 24, 2008
Sueño New Yorkino album cover
Photos, video: Lokixximo  
Promoters of Lokixximo, made up of two enterprising New York singers and song writers, believe initial promotional efforts and developing an audience, instead of just focusing on radio hits, will lead them to long term commercial success. That is why the Latino duo is giving away an album, Sueño New Yorkino. Fans can download 14 songs, the entire album, and receive CD copies during personal appearances. Scroll down to view a video of El Perro.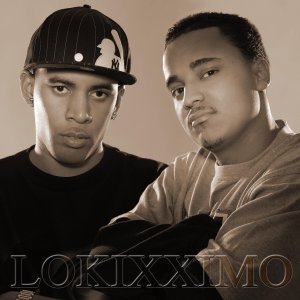 Lokixximo is Bonao and Josexx
Argenis Gomez "Bonao" and Jose Perez "Josexx" make up Lokixximo with the help of Alex Mono "Add On Music" who contributes the music. After meeting in high school they participated in local talent shows. Lokixximo is a play on the word in Spanish for very crazy, loquísimo, which they feel represents their "crazy good music." In 1996, they released their first underground Latin Urban promotional CD. By 1997, they were performing in the Bronx and in 2005 they produced their first video which was released via Verizon V Cast.
---
Reach Hispanics online today with
"Marketing to Hispanics Online" audio recording
Identifying and characterizing the booming Hispanic online market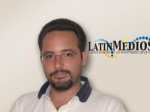 Joel Bary, Alex Carvallo and Matias Perel
Find out about
• The 16 million Latino online users
• Latino online users by gender
• What they do online
• Their language preferences
• How to reach Hispanic urban youth online
• What affects their online behavior
• What influences their purchases
Click here for information about "Marketing to Hispanics Online"
---
In 2005, they appeared on the compilation "Reggaeton Nacion" and reached the Latin billboards charts in the compilation "Megaton 2006.″ That same year, they received the 2006 Reggaeton Usa award for Best Dominican Republic Latin Urban duo. In 2007, MTV Roadgames licensed nine songs for the international reality show Road to Menudo. The band received the Talento popular 2007 Award from Univision Radio.
Lokixximo
Through Sueño New Yorkino they attempt to recapture the essence of their New York storytelling skills. Lokixximo went back to their old rhyme books to create a new mix they consider more exciting than their last one. Lokixximo will distribute 3,000 promotional copies of the new release at their shows and promotional appearances.
Los Locos Tambien Comen, Lokixximo's new album, will be released June 6 by Jet Speed Records. A music video for the new album will be recorded in The Bahamas July 5.
"We are very much looking forward to the release of Lokixximo's Los Locos Tambien Comen album as they are our first Latin Urban group. We at JetSpeed are very excited to be expanding our label and market to the Spanish speaking community," said Dawn Cotter, vice president New Media JetSpeed Records. "I feel that Lokixximo is the absolute best group that we could have to do so. We are expecting the album to do tremendous and will be releasing it shortly in North America after doing so we'd like to follow up with advertising and expand our distribution."
Click on the play button to listen to Mi Barrio from the Sueño New Yorkino album.
---
A word in Spanish from one of our sponsors
---