Posted by Elena del Valle on March 19, 2008
Danny Crowe, president and founder, LATV 
Photos: LATV
LATV recently announced its thirtieth national affiliation and a round of programs including talk shows, celebrity biopics, original music performances and interactive programming for the new season beginning March 17. The bilingual multicast network will premier a bi-weekly entertainment talk show, a daily celebrity biopic, a spoof on television, classic concerts and music videos with text messaging overlay to its programming lineup.
LATV programs will feature new hosts of Mexican, Puerto Rican and Cuban heritage. The spring lineup of programs includes: En la Zona (In the Zone), Classic en Concierto, Texty Videos, Verdad y Fama and Wachale. En la Zona will air twice a week at 6 pm and 9:30 pm PT and cover trends in music, film, fashion and glamour. The 30-minute entertainment program will be hosted by Viviana Vigil and Pili Montilla. In addition, there will be a guest host each episode. Silvia Olmeda, who currently has a TV show on Mexico City's TeleHit, joins the cast the first week.
"As our national reach grows, so does the scope of LATV's programming. With our new VP Programming Luca Bentivoglio on board, we are expanding our offerings to include a wider range of what we're known for ground-breaking, bilingual shows," said Danny Crowe, president, LATV.
---
Improve your outreach programs by understanding
how Latinos see themselves – listen to  
"Latino Identity and Situational Latinidad " audio recording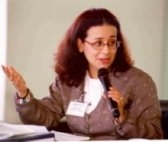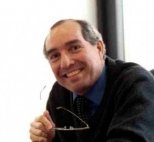 Presenters Diana Rios and Ph.D., Federico Subervi, Ph.D.
Find out
• Who is Latino
• Assimilation, acculturation and pluralism
• Hispanic culture dynamics affecting Latino
• Role of Latino identity
• Three factors that contribute to Latino identity
Click here for information on Latino Identity and Situational Latinidad
---
 Pili Montilla, Alexis de la Rocha, Humberto Guida and Viviana Vigil take a break
Classic en Concierto, also twice a week at 6 pm and 9:30 pm PT, will feature music celebrities like Julieta Venegas, La Ley and Soraya. Texty Videos will air nightly at 7 pm PT with host Alexis de la Rocha who will dedicate one hour to the interactive forum for text messages while introducing the latest videos. 
Every night at 8 pm PT LATV offers one hour of Verdad y Fama during which famous folk in entertainment, sports, music and film discuss their lives and work. Appearances by Juan Gabriel, Pepe Aguilar, Paulina Rubio, Cuauhtemoc Blanco and Rey Misterio are planned. Beginning March 26 at 6 pm PT Wachale (Take a Look), hosted by Humberto Guida, will spoof Latino television and pop culture for half an hour every week.  
LATV has 30 affiliations across the country in 16 of the top 25 Hispanic television markets. LATV is also carried on basic cable through its affiliates and in Los Angeles on KJLA via cable, broadcast and DBS.
Headquartered in Los Angeles, LATV has been on the air in the Los Angeles market since 2001 and launched nationally on April 23, 2007. LATV Networks, LLC is owned by Costa del Oro Media. Post-Newsweek Stations, Inc. is an investor in the national network and has a minority ownership interest in the Company as well as a seat on its Board of Directors. LATV is ad-supported and offers original and live programming, music, lifestyle and entertainment. The network targets 12 to 34 year-old Latinos.
---
Find out what multicultural kids across America think
Listen to Michele Valdovinos, SVP, Phoenix Multicultural in
"Marketing to Multicultural Kids" audio recording

Michele Valdovinos gives a presentation and participates in an extended Q&A discussion about multicultural children based on a Phoenix Multicultural and Nickelodeon study of 1,300 multicultural children in 16 United States markets.
Find out about
• The Phoenix Multicultural Kids Study
• Relationship between children and their context
• Issues relating to family, technology and media, diversity, buying power, relationships in household, self perception, values, acculturation, cultural heritage, frequency of media activity, income and spending, brand preferences, the American Dream
• How many billions of dollars buying power multicultural kids children have
• Children's spending attitudes, habits by ethnicity
• How much money a year Hispanic kids have available to spend
• Types of products Hispanic kids buy
Click here for information on "Marketing to Multicultural Kids"
---