Posted by Elena del Valle on March 14, 2008
The Immigration Solution cover
In a book published in 2007, three authors, two senior fellows from the Manhattan Institute and a senior fellow from the Hoover Institution, share their perspectives on the issues affecting immigration today. Heather Mac Donald, Victor Davis Hanson, and Steven Malanga propose an alternative immigration policy that welcomes skilled and educated people to the United States on the basis of how they can benefit the country in the 197-page hardcover book The Immigration Solution A Better Plan Than Today's (Ivan R. Dee, $24.95).
Mac Donald believes there is an epidemic of crime, gangs, and illegitimacy that is resulting in a new Hispanic underclass; and that the Mexican government aids and abets illegal immigration to the United States and thwarts state and local attempts to resist it. Malanga, who argues that Hispanic immigrants produce a net cost to the American economy rather than a net benefit, proposes an immigration policy he believes would be liberal and in America's interest. Davis Hanson writes about his own experience growing up in California's farm country and watching the Hispanic immigrant influx transform his state for the worse.
---
"Segmentation by Level of Acculturation" audio recording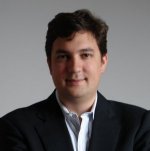 Presenter Miguel Gomez Winebrenner
Discusses
Assimilation versus acculturation
Factors that affect Latino acculturation
How to know if someone is acculturated
Number of years necessary for acculturation
Effects of immigration debate on acculturation
Three main ways of segmenting Latinos
Click here for details about "Segmentation by Level of Acculturation"
---
Mac Donald authored five of the book's nine chapters titled as follows: Seeing Today's Immigrants Straight, The Illegal Alien Crime Wave, The Immigrant Gang Plague, and Hispanic Family Values? Davis Hanson and Steven Malanga each authored two of The Immigration Solution's chapters: Do We Want Mexifornia? and Mexifornia Five Years Later; and How Unskilled Immigrants Hurt Our Economy and The Right Immigration Policy respectively. Earlier versions of the chapters were published between 2002 and 2006 in City Journal, a quarterly publication of the Manhattan Institute.
Mac Donald is a senior fellow at the Manhattan Institute and author of The Burden of Bad Ideas and Are Cops Racist? Davis Hanson, a syndicated columnist, is a senior fellow at the Hoover Institution and author of A War Like No Other. Malanga, also a senior fellow at the Manhattan Institute, recently published a book, The New New Left.
The Manhattan Institute for Policy Research is a conservative market think tank established in New York City in 1978. According to their website, the organization's mission is to "develop and disseminate new ideas that foster greater economic choice and individual responsibility." The Hoover Institution is a think tank based at Stanford University and dedicated to research in domestic policy and international affairs.
---
Click here to buy The Immigration Solution 
---
Make your ads resonate with Hispanics
Listen to C&R's Research Director Liria Barbosa in
"Hispanics' Perspective on Advertising" audio recording

Liria Barbosa gives a presentation and participates in an extended Q&A discussion about
• Type of ads Latinos prefer
• Latino top media choices
• Percent of Latinos who tried products because of ads
• Percent of Latinos who purchased products because of ads
• What makes an ad "Hispanic"
• If ad language is important for bicultural Latinos
• What to keep in mind when targeting bicultural Latinos with ads
Click here for information on Hispanic Perspectives on Advertising
---