Posted by Elena del Valle on March 12, 2008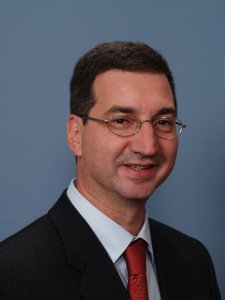 Jorge Restrepo, CEO and principal researcher of EurekaFacts
Photo: EurekaFacts
A Maryland company, EurekaFacts, recently released a Hispanic demographic segmentation system developed from a sample of 150,000 Hispanic households they consider representative of the 12 million Latino households nationwide. With Seg-men-tos, the new system, the company promises future clients detailed Hispanic consumer market information. EurekaFacts representatives plan to update the database every year.
The new system features nine segment groups; each segment ranges between two and five million people with similar characteristics such as language preferences, affluence, geographic region, cultural heritage and life stage. Seg-men-tos is modeled after segment clustering systems such as Claritas' Prizm and ESRI's Community Tapestry.
"By knowing how to identify the distinct demographic attributes of Latinos, market by market and zip code by zip code, marketers and strategic communicators can now target the right audiences and craft their message to the fragmented Hispanic market in the U.S.," said Jorge Restrepo, CEO and principal researcher of EurekaFacts. "Seg-men-tosSM offers a complete profile of most Hispanic households, giving organizations the data they need to reach defined sub groups and improve or initiate customer relationships."
---
Listen to Cesar Melgoza discuss 
"Changing Latino Landscape" audio recording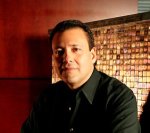 Presenter Cesar Melgoza, managing director, Latin Force Group
Find out about
• How demographic, social, political and economic factors affect Latinos
• Number of Hispanics in U.S.
• Hispanics as a percent of the mainstream population
• Number of Puerto Ricans in Puerto Rico
• Hispanics, including Puerto Rico, as a percent of U.S. mainstream
• Number of Asians and African Americans
• Estimated size of Hispanic market by 2012
• Percentage growth of new Hispanics per year
• Number of counties where Latinos are majority
• Areas of significant Latino growth
• Area of U.S. with a 950 percent Latino growth
• Role of acculturation
• Hispanicity segmentation
Click here for information on the Changing Latino Landscape
---
Promotional materials indicate the Seg-men-tos Hispanic demographic data set can be loaded to a workbook. The system also includes customer profiling services, direct marketing lists, market reports and custom surveys. Pricing for the new system single user starts at $895 for an indefinite license.  
It provides reports, charts and maps using a who, what, where and how sequence to analyze behavioral profiles, lifestyle correlations, market potential, target concentration and media preferences. ESRI, a provider of geographic and demographic information systems, will supply population projections to EurekaFacts.
EurekaFacts LLC is a market research and analysis firm that specializes in geo-demographic profiling and customer segmentation with an understanding of the Hispanic market. The private-held company was established in 2003 in Rockville, Maryland.
---
"Segmentation by Level of Acculturation" audio recording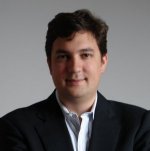 Presenter Miguel Gomez Winebrenner
Discusses
Assimilation versus acculturation
Factors that affect Latino acculturation
How to know if someone is acculturated
Number of years necessary for acculturation
Effects of immigration debate on acculturation
Three main ways of segmenting Latinos
Click here for details about "Segmentation by Level of Acculturation"
---