Posted by Elena del Valle on March 11, 2008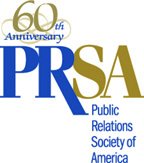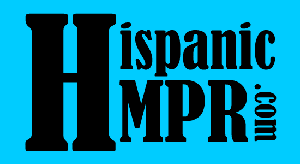 Jeffrey Julin, APR, chair, PRSA and Elena del Valle, MBA
New York and Boca Raton, Fla. March 11, 2008 – Hispanic Marketing & Public Relations (HispanicMPR.com) https://www.hispanicmpr.com/, an online forum and audio podcast for the exchange of information and ideas on Hispanic marketing and public relations, and the Public Relations Society of America, (PRSA) http://www.prsa.org/, recently announced a cross-promotional event partnership agreement for 2008. Under that agreement, the two organizations will exchange access to information and registration materials for some 2008 PRSA events.
"This joint effort offers our members an excellent opportunity to gain a better understanding of how to engage diverse communities in both communications and collaboration," said PRSA Chair and CEO Jeffrey Julin, APR. "It also is a demonstration of PRSA's commitment to the wide interests and areas of expertise of our members."
The three PRSA events that will benefit from additional Hispanic market exposure are the Health Academy's 19th Annual Conference conference.html to be held April 2-4 in Chicago, Ill., Counselors Academy Spring Conference to be held May 18-20 in Naples, Fla., and the PRSA International Conference http://www.prsa.org/conf2008/ to be held Oct. 25-28 in Detroit, Mich.
"We're excited to work with PRSA for the second year in a row," said HispanicMPR.com Editor Elena del Valle, MBA. "It's a wonderful opportunity for both organizations to expand our reach and offer richer content alternatives to our audiences."
Started as a companion Web site for the Hispanic Marketing & Public Relations book (Poyeen Publishing, $49.95); HispanicMPR.com features original content, including downloadable expert presentations https://www.hispanicmpr.com/resources/hmpr-products/, daily articles and weekly podcast audio interviews. Visitors may sign up for e-mail updates, search the Web site for Hispanic market information, and watch videos and listen to podcasts online, as well as download them for convenient listening on their MP3 or iPod players.
The Hispanic Marketing & Public Relations book was a 2006 Choice Outstanding Academic Title, the first title in its category to be selected for the prestigious recognition. The book provides 435 pages of information, case studies, graphics, market data and opinions based on the experiences of nineteen U.S. Hispanic market experts. Seventeen practitioners and two university academics contributed fifteen chapters to the book.
The Public Relations Society of America, headquartered in New York City, is the world's largest organization for public relations professionals with nearly 32,000 professional and student members. PRSA is organized into 109 chapters nationwide and 19 Professional Interest Sections and Affinity Groups, which represent business and industry, counseling firms, independent practitioners, military, government, associations, hospitals, schools, professional services firms and nonprofit organizations. The Public Relations Student Society of America (PRSSA) has 291 chapters at colleges and universities throughout the United States and one chapter in Argentina.