Posted by Elena del Valle on March 10, 2008
Laura J. Hernandez, executive director, Multicultural Marketing, AT&T
Photo: AT&T 
A podcast interview with Laura J. Hernandez, executive director, Multicultural Marketing, AT&T is available in the Podcast Section of Hispanic Marketing & Public Relations, HispanicMPR.com. During the podcast, Laura discusses how AT&T markets to U.S. Latinos with Elena del Valle, host of the HispanicMPR.com podcast.  
Laura is responsible for strategic development of the AT&T brand, products and services as part of the company's diversity strategy with different market segments, creating products and aligning communication messages that are relevant to the different communities served by the company.
---
Hispanic Marketing and Public Relations Understanding and Targeting America's Largest Minority book

"A must resource for practitioners/professionals expecting to reach US Hispanics; also valuable for college programs in marketing, public relations and communications. Highly recommended."
Choice magazine
Click here for information on the Hispanic Marketing & Public Relations books
---
During her 11 years at AT&T, she has driven marketing and advertising initiatives, including managing the companies direct mail and online campaigns and developing diversity marketing efforts for products and services.For close to 20 years, Laura has built her career in marketing and public affairs through her work in the public and private sector. Prior to working with AT&T she was deputy director, Latino Outreach for the Democratic National Committee and worked at Bromley Communications of San Antonio. 
   
A native of San Antonio, she is an active member of her community, serves on various boards and volunteers for several organizations, including Child Advocates of San Antonio and Goodwill of San Antonio.
To listen to the interview, scroll down until you see "Podcast" on the right hand side, then select "HMPR Laura Hernandez," click on the play button below or download the MP3 file to your iPod or MP3 player to listen on the go, in your car or at home. To download it, click on the arrow of the recording you wish to copy and save to disk. The podcast will remain listed in the March 2008 section of the podcast archive.
---
"Best in Class Hispanic  Strategies" audio recording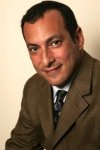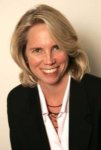 Presenters Carlos Santiago and Derene Allen
Find out what makes 25 percent of the top 500 Hispanic market advertisers out perform the remaining companies

Discover what questions to ask, steps to take to be a Best in Class company
Click here to buy "Best in Class Hispanic Strategies" audio recording
---