Posted by Elena del Valle on February 28, 2008
"Marimar" DVD cover
Photo: Xenon Pictures
Xenon Pictures, Televisa Home Entertainment and Lionsgate Home Entertainment released "Marimar," a 14-year old Spanish language telenovela, on DVD.  "Marimar" is the second installation of the "Maria Trilogy." In it, Mexican actress Thalia played dual roles as Marimar and Bella Perez. The three-disc DVD set with 10 hours of content, in Spanish with English subtitles, is available at major retail stores for $24.98.
Other actors in the program are Eduardo Capetillo ("Baila Conmigo," "Alcanzar Una Estrella") and Chantal Andere ("Destilando Amor," "Amor Real"). There is an appearance by actor Fernando Colunga ("Alborada," "Abrazame Muy Fuerte"). The telenovela is also the last one actor Tito Guizar, who played Marimar's grandfather, appeared in before his passing.
---
"Beyond the 30 Second Spot" audio recording
Listen to a 105-minute discussion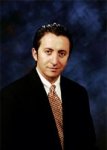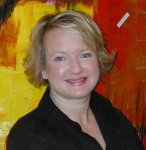 Panelists Ivan Cevallos, Hunter Heller, Kitty Kolding and Cynthia Nelson
Our panel of national experts discuss
• Challenges of measuring the impact of the 30-second ad spot
• Innovative tools are useful to reach Latinos
• Changes in marketing to Hispanics
• On which market segment are the changes most relevant
• Effects of technology and time shift on consumer behavior
• Role of multi-screens
• Getting started
• Tips for marketing professionals
Click here for information on  Beyond the 30 Second Spot
---
The telenovela, a Spanish language type of soap opera, originally aired on primetime in 1994. "Marimar" was filmed mainly in Ixtapa, Zihuatanejo in Mexico. It was written by Ines Rodena and directed by Beatriz Sheridan. After its release, the soap aired in the United States, Mexico, and Philippines.
The telenovela producers believe one of the reasons for Marimar's popularity was that it explored family, relationships, love, passion and socio-economic class issues. "Marimar" is the story of a beautiful young, but poor, girl who lives by the sea with her elderly grandparents. She falls in love with Sergio, the spoiled son of the wealthy Santibanez family. Sergio's parents are withholding half of his inheritance until he is married.
He decides to use Marimar to placate and shame them. By choosing Marimar he will receive his entire inheritance and humiliate his parents by making "the dirty girl from the beach" their daughter-in-law. Because of the abuse Marimar receives at the hands of her in-laws she runs away to the city, hoping to escape the pain of her sham marriage. In the meantime, her birth father, an extremely wealthy man, is searching for his long lost daughter.
---
Make your ads resonate with Hispanics
Listen to C&R's Research Director Liria Barbosa in
"Hispanics' Perspective on Advertising" audio recording

Liria Barbosa gives a presentation and participates in an extended Q&A discussion about
• Type of ads Latinos prefer
• Latino top media choices
• Percent of Latinos who tried products because of ads
• Percent of Latinos who purchased products because of ads
• What makes an ad "Hispanic"
• If ad language is important for bicultural Latinos
• What to keep in mind when targeting bicultural Latinos with ads
Click here for information on Hispanic Perspectives on Advertising
---