Posted by Elena del Valle on February 27, 2008
Scott Painter, CEO, Zag
Photos: Zag, ImpreMedia
Online auto seller Zag, Inc. is teaming up with ImpreMedia, a Spanish language print media company, and Vast.com a vertical search platform for autos, travel, and real estate to create a website targeting Latino consumers in Spanish. Company representatives did not provide details regarding the launch date, investment resources or number of Spanish speaking representatives involved in the partnership and proposed web pages.
The three partners hope to create a new website, impreAutos, accessible from all of the websites of ImpreMedia publications to offer Latino consumers the option of reaching dealers that have Spanish-speaking representatives.
"This is a huge opportunity to radically improve the car-buying process for a large segment of the Hispanic population," said Scott Painter, chief executive officer, Zag. "Our mission, first and foremost, is to give car buyers a better experience and to use technology to more efficiently connect ready buyers with exceptional dealers. We're thrilled to partner with ImpreMedia to bring this new approach to the Hispanic market."
---
Target Latinos effectively by anticipating changes in the market with
"Hispanic Projections with 2007-08 update" audio recording

Presenter Roger Selbert, Ph.D.
Find out
About Latino buying power growth in the future
How Latino market growth compares with other markets in the U.S.
What drives the rise of Latino economic clout
Who should target the Latino market
What is the size of the Hispanic affluent market
If the luxury Latino market is growing
Stay ahead of your competion with "Hispanic Projections"
---
Arturo Duran, CEO of ImpreMedia Digital, LLC
"Our goal is to provide a unique car-buying experience for the Hispanic consumer," said Arturo Duran, chief executive officer of ImpreMedia Digital. "The Zag platform helps facilitate the car buying process for the consumer, providing educational tools and eliminating the fear when buying a car. Our newspapers are trusted by the Hispanic communities they serve, and by partnering with Zag we can make buying a car fun and safe for our readers."
Zag brings the promise of certified dealers who offer upfront prices, guaranteed in writing not to exceed the market average. The Zag platform enables new and used car buyers willing to make their purchase online to shop for a new vehicle on the web while integrating insurance and financing in the process.
"Like Zag, Vast.com is focused on delivering an exceptional shopping experience for the customer and ready buyers for the dealers.  We are thrilled to partner with ImpreMedia and Zag to bring this integrated platform to ImpreMedia's audience," said Kevin Laws, CEO, Vast.com.
Vast.com claims an inventory of more than 3.5 million used cars, and promises "a rich set of search and filter tools" to facilitate the car buying process. As part of the agreement with ImpreMedia and Vast.com, Zag dealers hope to gain a sales channel to the Spanish dominant Latino market ImpreMedia reaches via its print publication.
---
"Best in Class Hispanic Strategies" audio recording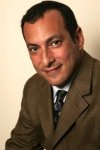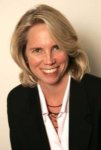 Presenters Carlos Santiago and Derene Allen
Find out what makes 25 percent of the top 500 Hispanic market advertisers out perform the remaining companies

Discover what questions to ask, steps to take to be a Best in Class company
Click here for information on "Best in Class Hispanic Strategies" audio recording
---