Posted by Elena del Valle on February 22, 2008
Who We Are Hispanics cover
Photo: New Strategist Publications, Inc. 
In the first edition of Who We Are: Hispanics (New Strategist, $89.95), three editors of New Strategist Publications gathered data about Hispanics generated by United States government agencies, created charts and tables with it and published a 262-page softbound book. Part of a three book series including Who We Are Asians and Who We Are Blacks, the book was designed to assist researchers and business people to generate product ideas, develop marketing insights, and create innovative policies.
Who We Are: Hispanics includes detailed estimates of the number of Hispanics nationally, by state and metropolitan area. The book is divided into 10 chapters on Education, Health, Housing, Income, Labor Force, Living Arrangements, Population, Spending, Time Use, and Wealth.
---
"Segmentation by Level of Acculturation" audio recording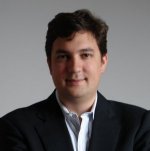 Presenter Miguel Gomez Winebrenner
Discusses
Assimilation versus acculturation
Factors that affect Latino acculturation
How to know if someone is acculturated
Number of years necessary for acculturation
Effects of immigration debate on acculturation
Three main ways of segmenting Latinos
Click here for details about "Segmentation by Level of Acculturation"
---
Data sources for the book included the Bureau of Labor Statistics, Census Bureau, Federal Reserve Board, National Center for Education Statistics, National Center for Health Statistics, and the American Community Survey.
According to promotional materials, the New Strategist's editorial team, which has been analyzing consumer trends since 1991, spent one year and hundreds of hours on websites, compiling numbers into meaningful statistics, and creating tables with calculations revealing significant trends. New Strategist plans on updating Who We Are: Hispanics every two years.
The book contains a table of contents, list of tables, list of illustrations, introduction, executive summary, glossary, bibliography, and index. It is available in hardcopy and in a searchable PDF that is linked to spreadsheets of all tables in the book, allowing researchers to create their own charts and PowerPoint presentations.
The New Strategist editorial staff is headed by editorial director Cheryl Russell, a demographer and author who previously served as editor-in-chief of American Demographics magazine, executive editor of The Boomer Report, and contributing editor to Money magazine. She dedicated 10 months and 300 hours to the Who We Are: Hispanics project.
---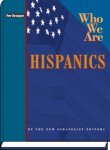 Click here to buy Who We Are Hispanics
---