Posted by Elena del Valle on February 20, 2008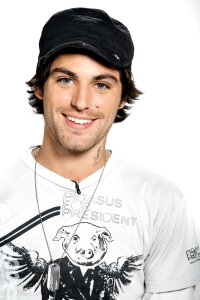 Renato Lopez, host, Holamun2.com: El Show
Photos: mun2 
Last Thursday at 9 pm, mun2 launched Holamun2.com: El Show, a new 30 minute bicultural series hosted my musician Renato Lopez. The program, which combines online content and interactive features, will circulate "byte-sized mun2 entertainment from the web to television to mobile and back."
"Holamun2.com: El Show offers never before seen bicultural wit and insights in a fresh program where everything that matters to the new Latino generation is on the radar and a target for comedy," said Flavio Morales, vice president of Programming, mun2.
Flavio Morales, vice president, programming, mun2 
---
"Segmentation by Level of Acculturation" audio recording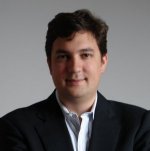 Presenter Miguel Gomez Winebrenner
Discusses
Assimilation versus acculturation
Factors that affect Latino acculturation
How to know if someone is acculturated
Number of years necessary for acculturation
Effects of immigration debate on acculturation
Three main ways of segmenting Latinos
Click here for details about "Segmentation by Level of Acculturation"
---
Lopez will focus on youth oriented news and trends, introduce comedy original shorts featuring the mun2 audience and celebrity guests. Planned features in the series include Mexican-American pop artist Yuridia healing a sick child; reggaeton performers Wisin y Yandel locked in a thumb war; Tejano rapper Chingo Bling discussing Abraham Lincoln's closeted Mexicanness; Cuban-American actress Eva Mendes rolling a giant pink R; and Daddy Yankee in a webcam chat with one of his fans.
Born in Mexico City, Lopez has lived in 15 cities and small towns in the United States and Mexico. He launched his hosting career with a simple homemade audition tape recorded on the beaches of Playa del Carmen. According to promotional materials, before e was selected for his mellow, Southern California personality to host several mun2 shows including Have you Cine?, mun2 on the Road, and Vivo. His upcoming solo album is due for release this year. 
Launched in 2001, mun2 offers bilingual programming for young U.S. Latinos. The multi-platform youth entertainment network is available nationwide to 17 million viewers on cable and television. The network is part of Telemundo Cable Networks, a division of NBC Universal TV Networks Distribution. Holamun2.com is the companion website for mun2.
---
Listen to Cesar Melgoza discuss 
"Changing Latino Landscape" audio recording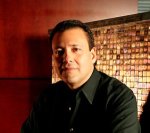 Presenter Cesar Melgoza, managing director, Latin Force Group
Find out about
• How demographic, social, political and economic factors affect Latinos
• Number of Hispanics in U.S.
• Hispanics as a percent of the mainstream population
• Number of Puerto Ricans in Puerto Rico
• Hispanics, including Puerto Rico, as a percent of U.S. mainstream
• Number of Asians and African Americans
• Estimated size of Hispanic market by 2012
• Percentage growth of new Hispanics per year
• Number of counties where Latinos are majority
• Areas of significant Latino growth
• Area of U.S. with a 950 percent Latino growth
• Role of acculturation
• Hispanicity segmentation
Click here for information on the Changing Latino Landscape
---