Posted by Elena del Valle on February 12, 2008
Mark Potok, director, Intelligence Report of SPLC
Photo: Mark Potok, National Council of La Raza
Is immigration based hate speech aimed at Latinos getting out of hand? Although immigration growth has slowed down in the last 18 months, hate groups have been booming between 2000 and 2007.
Growth estimates for groups with explicitly racial hate messages, due for release this year, are expected to be close to 50 percent, according to a spokesperson from the Southern Poverty Law Center (SPLC). At the same time, data released by the FBI and California officials indicates a 35 percent spike in anti-Latino violence in the United States between 2003 and 2006.
"I do think it will continue. The fact that immigration is slowing down has not reached those groups," said Mark Potok, director, Intelligence Report of SPLC, an organization that has expressed concern about this issue for the past four years, in relation to the hate group growth in spite of the downward trend in immigration growth.
---
"Segmentation by Level of Acculturation" audio recording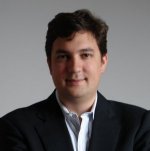 Presenter Miguel Gomez Winebrenner
Discusses
Assimilation versus acculturation
Factors that affect Latino acculturation
How to know if someone is acculturated
Number of years necessary for acculturation
Effects of immigration debate on acculturation
Three main ways of segmenting Latinos
Click here for details about "Segmentation by Level of Acculturation"
---
Parallel to the mushrooming of anti-Latino hate groups, there has been a boom of nativists, white supremacist groups who favor U.S. born residents over recent immigrants. Since April 2005, 250 nativist groups have been established in various parts of the country.
SPLC classifies 144 of those groups as Confrontational Nativist Extremists or groups of individuals who exhibit anti-Latino confrontational behavior. Although they tend to be concentrated in Border States, some of the hate groups can also be found in less likely places like Alabama, Georgia, Iowa, and North Dakota.
WeCanStopTheHate website – click on image to enlarge 
According to watch dog organizations like SPLC and the National Council of La Raza (NCLR), this surge in violence and vitriolic messages in the United States is worrisome. The Council, in partnership with likeminded organizations, recently launched the Wave of Hope Campaign and a companion website, WeCanStopTheHate.org, to draw attention to the issue. The campaign also urges news media networks and presidential candidates to set aside hateful rhetoric while addressing immigration and Latino issues.
"The immigration issue deserves serious debate and serious solutions," said Janet Murguía, president and chief executive officer, NCLR. "We cannot have that debate as long as hate has the floor. There's a bully in the room, and each of these candidates has a choice. They can stand up to the bully or they can cater to him. It is a question of courage or cowardice. To date, we have seen far too little courage."
Janet Murguía, president and chief executive officer, NCLR
Murguía criticized cable news television for "handing hate a microphone" by hosting representatives from hate and vigilante groups such as Dan Stein of Federation for American Immigration Reform and Jim Gilchrist and Chris Simcox of the Minuteman Project more than 110 times, usually identifying them only as "anti-immigration advocates."
She also pointed at television figures such as CNN's Lou Dobbs and Glenn Beck and MSNBC political commentator Pat Buchanan for copying hate speech and providing a forum that demonizes Hispanics. Representatives of CNN declined to respond to email and phone questions about NCLR's allegation. The Anti-Defamation League, an organization listed in the Allies section of the new website, also declined to respond to questions about the issue and its involvement in the campaign and companion website.
---
Target Latinos effectively by anticipating changes in the market with
"Hispanic Projections with 2007-08 update" audio recording

Presenter Roger Selbert, Ph.D.
Find out
About Latino buying power growth in the future
How Latino market growth compares with other markets in the U.S.
What drives the rise of Latino economic clout
Who should target the Latino market
What is the size of the Hispanic affluent market
If the luxury Latino market is growing
Stay ahead of your competion with "Hispanic Projections"
---