Posted by Elena del Valle on February 7, 2008
Enrique Iglesias
Photos: Universal Music Latino
Last Friday, Pepsi, mun2 and Yahoo! Telemundo launched the two-hour premier of a new version of "Pepsi Música," a bi-coastal multiplatform program highlighting select music, lifestyle and youth culture themes. Producers hoped to attract viewers to the show's debut program with appearances by Enrique Iglesias and Jeremias, a Venezuelan singer-songwriter.
"Pepsi Música" will air Fridays from 5 to 7 pm EST. A bilingual host and a guest DJ will lead the audience through a top 20 video countdown, news segments, entertainment trivia, artist profiles, video premieres, and in-studio contests.
Alex Pels, general manager, mun2
"The bicultural youth space is at a tipping point, and mun2's partnership with Pepsi and Yahoo! Telemundo on a show of this magnitude is a great indication of the potential of this marketplace and mun2's ability to reach it in a culturally relevant way," said Alex Pels, general manager, mun2.
The weekly two-hour show, produced live in front of a studio audience from mun2 studios in Miami and Los Angeles, will include live music, celebrity guests, user-generated content and a weekly video contest. To maximize the program's reach organizers are cross promoting it on Telemundo, mun2 sister network, and online via Yahoo! Telemundo.
---
"Best in Class Hispanic Strategies" audio recording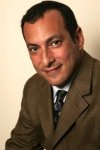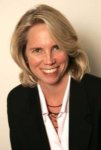 Presenters Carlos Santiago and Derene Allen
Find out what makes 25 percent of the top 500 Hispanic market advertisers out perform the remaining companies

Discover what questions to ask, steps to take to be a Best in Class company
Click here for information on "Best in Class Hispanic Strategies" audio recording
---
Telemundo will air a customized "Pepsi Música" segment within Telemundo programs "Nitido" and "Cine Nuestro." Show promoters hope viewers will also visit a related website to vote for their favorite videos and submit user-generated content via mobile devices and the Web.
The program's website, set to launch January 30, 2008, will also feature the Pepsi Música video player with clips and music videos from the show and the Pepsi Música radio station with streaming play lists. Additional features include the Pepsi Música "Question of the Week" and the "Viewers Choice Web Poll."
Pop singer Jeremias
"Pepsi Música is going to be bigger and even more exciting this year with the help of mun2 and Yahoo! Telemundo," said Gustavo Perez, director of multicultural marketing, Pepsi-Cola North America. "This show is really for the fans and now there will be a number of opportunities for them to shape the look and feel of each episode."
Launched in 2001, mun2 offers bilingual programming for young U.S. Latinos. The multi-platform youth entertainment network, available nationwide to 17 million viewers on cable and television, focuses on emerging trends among Latino youth and features music, movies, sports, fashion, and social activism. The network is part of Telemundo Cable Networks, a division of NBC Universal TV Networks Distribution.
New York-based Pepsi-Cola North America is the refreshment beverage unit of PepsiCo, Inc., in the United States and Canada. Yahoo! Telemundo is a commercial venture between Yahoo! Inc. and Telemundo Communications Group, Inc.
---
Target Latinos effectively by anticipating changes in the market with
"Hispanic Projections with 2007-08 update" audio recording

Presenter Roger Selbert, Ph.D.
Find out
About Latino buying power growth in the future
How Latino market growth compares with other markets in the U.S.
What drives the rise of Latino economic clout
Who should target the Latino market
What is the size of the Hispanic affluent market
If the luxury Latino market is growing
Stay ahead of your competion with "Hispanic Projections"
---